Brief: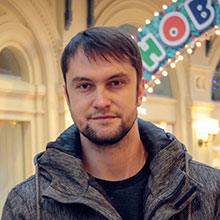 Name: Yuriy Bochkaryov
Area of living: Moscow, Russia
Company:
Full-time Freelancer
, since 2005
Expertise: Expert level in exterior
Project duration: 1 week
Software using: 3DsMax, MentalRay, Iray, Corona render and Photoshop
You can find Yuriy:

– Tell us little bit how you became a 3D visualization freelancer?
I started my career in 2005 as an employee of a construction company. After having worked there for 3 years as a visualizer (during 2005-2008), I came to the conclusion that it is time to become my own boss. My friend and I left the company in 2008 and started our own group on projecting and visualization. The group was active more than 2 years (the end of 2008 – beginning of 2011), until one of the members moved to America. After our group fell apart, I decided to join another one. After having worked for less than 2 years (from June 2011 to January 2013) in my new team, I decided to run my own show, to concentrate on freelancing. This is what I am actually doing today.
– For how long you are in 3D visualization business?
That's quite a lot if you count everything. Sometime around 2003, I installed 3DMax and was trying to learn how to use it. Nothing was working for me, there was no information about the program, and I didn't have Internet access at the time, but it didn't scare me 🙂 Generally, my development as a 3D graphics artist can be divided into 3 stages:
2003 to 2005 – when I was trying to do everything, without setting any goals.
2005 to 2011 – when I was offered to use my knowledge of 3D graphics in architectural direction. It was very unexpected as I never planned to work in this industry or even make money by creating 3D graphics. I always thought that the architecture is deathly boring, but I didn't have much choice, because it was the only industry in our city where I could apply my knowledge of 3D graphics. All of these 6 years, I was literally rebuilding my mindset to fit architectural industry, it was a very complicated process. But my soul was leaning to VFX.
In the 6 years leading up to 2011, I got used to architecture, but I was not satisfied with my works, until I saw an outstanding work by Alessandro Prodan: Mies van der Rohe Farnsworth House
It struck me with its photo-realism and harmony. This work was a turning point in my life: I found my direction. It inspired me. Of course, my skill level was no match for his, but I still decided to try to do something similar. So that way this work was created. Of course it is far from the Alexander's work in terms of performance quality, but it was my best work during 2005-2011, the first work that I was not ashamed to show the public. In fact, everything started with this work.
– Every project starts from collecting materials and client's wishes. How do you negotiate with clients? What do you ask for?
Any work begins with the collection of information. Usually I ask clients to specify what materials they have in mind, a picture with an example is preferable. This reduces the risk of misunderstanding to a minimum, and I don't have to waste mine and client's time on corrections. I usually ask my clients to show me some example pictures on lighting and design. It gives me the chance to understand their taste and preferences, because those pictures tend to have something in common.
– How do you work: in your own style or under clients guidance?
Of course I try to fit the needs of my clients, but I try to keep my style as well. Usually we find a compromise.
– How is you working process look like? How many revisions allowed to make?
It is discussed at the very beginning of a project, but it is usually works this way: a client gives me all the information available on a project, then I aggregate it, create preliminary renders, then send them on approval. The client makes a change on it if needed, I correct it and return a final version. Usually I show the work to client once as a draft, then I show it when it's complete. The client makes whatever amends he deems necessary and then receives a finished product. But if changes that client wants to be made are significant, I ask for additional review after fixing everything, to make sure that everything is correct.
– Have you refused to do the project and if yes why?
Unfortunately, this has happened before. I often have to reject a project because of my working on another one. Some clients are ready to wait for me, some are urgent so I have to say no. But there can be other reasons – sometimes people offer quite an amount of work for almost a nominal fee, giving as a reason that they do not want high quality and that they will be satisfied with any result. I simply refuse such projects, arguing that I do not put price on quality, and that I try to make every project as good as possible.
– With what kind of client you will never do business again?
These are middlemen. Usually it shows during the conversation. I think that they are an unnecessary link between the designer and customer. Some people claim your work as their own, give it to clients, claim a share of the transaction of the information directly from a client to a worker, and often try to put your works into their own portfolios as their achievements.
– How do you calculate/estimate project price?
It's a very specific area. A lot depends on the size and complexity of the project, but I almost always request a deadline, clients usually know how soon they need the job done and if I have enough time, they will receive a quality work. I can do the job in 3 days or in 3 weeks, and I will show my best performance for both, but the quality and detail will differ because of the time limit. This work is creative, there are no boundaries, except the terms set by client, so I work within these terms.
I ask to provide the information available about the project. Based on this information, I estimate the complexity, set the deadlines and price according to the information I have.
– Do you charge for rendering?
I'm a visualizer. That means that rendering, shading, texturing, filling the stage, creating an atmosphere are parts of my work.
– Do you have technical education? Does it helps in 3D?
Unfortunately, I don't have special education. I would really like to have an architectural education, it would be extremely helpful for my profession.
– Client is nice, project agenda is clear, now you need inspiration to get started. What are your sources of inspiration?
The Internet. I just search for the images that are close by the theme to my project and pick the ones that I like the most. I might like the light, materials, or atmosphere here and there, this is what inspires me, but only photographs, because resting on an active photo is the only way that allows you to animate your picture, not somebody else's work. The exception is the work that is extremely difficult to distinguish from photography.
– Who is your favorite 3D artist or company?
As I already said,
Alessandro Prodan
is my number 1. I really like the works created by
MIR.no
studio, but they have a lot of composite images, their works are excellent, but if they created everything in 3D graphics, instead of using plain images, I would be a lot more interested.
Marek Denko
– I would not say that I keep an eye on him, but I really liked every work of him that I've come across.
– There are 2 types of visualizers: one who heavily rely on post-work (they do not render scene completely, but only parts of it, and one who try to get complete scene after render process and apply basic post-work) From which side you are and why?
I render the entire scene, and as far as possible so that it is not ashamed to give to the client without processing in Photoshop. Otherwise, I just do not feel the work. I can't make an average render, and then sit and draw the work in Photoshop. I'm a fan of 3D graphics, but not a fan of the composite, because where are the graphics in such a work, if it is mostly made up of pieces of photographs and drawn in Photoshop. It is clear that there's no difference for client by which way the result has been achieved. The main question is if he accepts it or not. It's rather a matter of taste and preferences.
– How would you rate your level of expertise in 3D graphics on a scale 0 till 10. In what areas you would like to get more knowledge?
Approximately 6-6.5, not more than 7 for sure. As for knowledge – I would have to say light, a proper light can make a simple teapot look like a photograph. The light in the scene defines a lot, if not everything.
– What software do you use/like the most? Why?
3DsMax – it all started with it and continues with it. There is a desire to explore the package of Maya, as it looks much more developed compared to 3DsMax. I really want to know Houdini – even if i work in architecture, yet there is VFX sitting inside of me. Unfortunately, for now, it is only a desire, as there is almost never any leisure time. As for rendering systems – I was using MentalRay for quite awhile, this year I started using Corona Render, since Autodesk team completely abandoned the MentalRay and Corona Render is easy to use and keeps on developing.
I also use the GPU rendering Iray for subject visualization. I think it is very convenient for this purpose. ForestPack plug-in is not replaceable for me, I think it's way better than Multiscater. And Photoshop – can't work without it.
– What were the main sources of training that you used if any? Which one you can recommend?
No, I did complete any courses, I studied myself.
– Do you participate in contests?
No, I'm still not taking part in competitions. I do not even know why. Clearly it's worth a try, at least once. Although one of my works, exhibited by the client for the competition Eurasia 2014, took first place among the students in the nomination "Architecture: residential buildings". People who requested this work, didn't tell me about it, since we parted ways earlier because of the differences in opinions. I learned about it by chance from a complete stranger.
– Do you attend 3D vis conferences or at least track them in internet?
I follow them on the Internet. Visiting is not an option for me, because of my location. Flying to another country for a few days is quite expensive. But I'd really like to visit.
– Do you have any personal ideas in 3D which you would like to realize (maybe someone has similar idea and later you can connect with each other in order to help accomplish an idea)?
Dreams, dreams, a lot of dreams… There isn't enough time for everything. I'm actually a big fan of Bavarian cars (BMW), that's why I would like to do something very spectacular in collaboration with such car mark. I also love nature, I could do some landscape, drawing in greens, but it will remain just a dream because I don't have time for it.
– What is your greatest work that you have done? The most challenging project you have worked on?
The biggest difficulty is to manage and realize all your ideas within the short period of time you are given for your project. In order to get over this difficulty you have to sacrifice your sleep. Since there are a lot of ideas while the time as always is not enough, you have to work till very late, and sometimes even without sleep at all. In my opinion this is the most difficult part of our work.
– What do you think about general 3D visualization level in your country
Unfortunately, this trend is not developed in my country as good as it is abroad. Direction is the same – architecture with small deviation into jewelry.
– Market is overwhelmed with the low quality/price offers. There are many programs which allow creating simple 3D without any knowledge. Do you think such job as 3D artists will be still needed in future?
Not sure about the threat, but there is an obstacle: lack of desire, lust for big money, low quality – all these things definitely harm the image of our profession. Behind you, you have an army, ready to do projects for "a bowl of soup" without the necessary skills and education, but by luring the customers with fabulously low prices. They ruin the market. Sometimes a customer does not understand the reason behind the price difference being up to 100% in some cases, and often chooses a cheaper option to minimize his risk, or so he thinks, not being aware that in fact he puts his task into hands absolutely unprepared to perform with quality. Of course it is a big obstacle, but on the other hand, it makes you grow and aim to be better, to be noticed and to stand out from variety of other offers.
– What are your long-term goals or career plans?
There's one goal – to grow, to get out of the gray mass and be recognizable.
Advice from Yuriy how to achieve high quality level in 3D visualization and how to attract more clients:
Working on quality rather than quantity. To be honest i do not see much of a photorealism in my works. Maybe it is because I am the one who created them and they become annoying during the time I spend on making them.
As for the advise, it is always the same – look to the picture, look to the window, learn what you want to create. Try to find those little things that are missing in your work, because these little things make the work lively, and their absence make it artificial.