Brief:
Name: Santiago Marcelo Sánchez Lana
Area of living: Ambato, Ecuador, South America
Working as: CEO at TRESDE ArchViz Studio for 6 years
Expertise: Interior design, architectural photography and Illustrative rendering style.
Project duration: 3 days and more…
Software using: 3DsMax, V-ray, Photoshop…
You can find Santi:
– Assuming every project starts from collecting materials and client's wishes, how do you negotiate with clients? What do you ask for? Do you follow the same approach for all clients or is it different for every client?
Well, every client is different in terms of requirements, but I always follow my instinct and I try to guide my client through the whole process. About budget negotiation I base according to 3 main aspects: complexity of the project, number of images and deadline.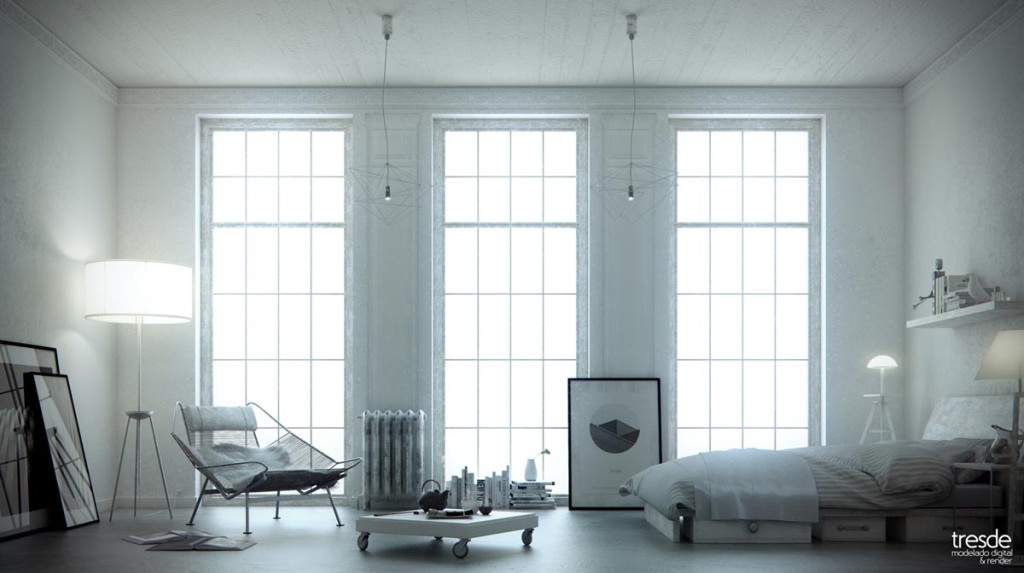 – Do you work in your own style or under the client's guidance, and what types of projects are the most interesting to you?
Any project could have a lot of potential, it is all about limitations by clients. I really enjoy interiors and exteriors images of any project where client give me the chance to visualize it through my personal vision and approach.
– How is you working process look like? How many revisions do your clients get?
Is all about deadline, but i like to do revisions after finishing a specific stage of the process (modeling, lighting, shading, post production).
– Have you ever refused to take a job and, if yes, why?
Yes, and sometimes it is because budget is not according to the project or when client's requirements are out of my projects schedule.
– What kind of clients will you never do any business again with?
It is a bad presage when a client start the briefing asking you for a price reduction. Most of time this is a common characteristic between clients who never paid on time or abuse my time and effort.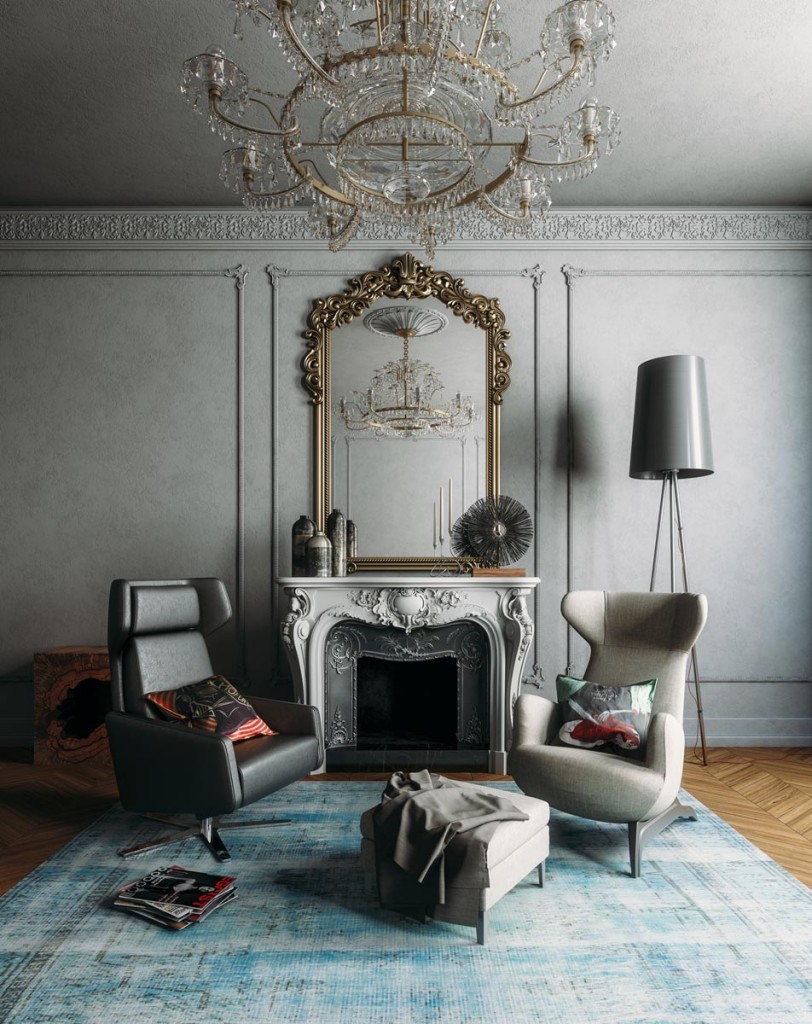 – General project time?
Depends on client's requirement, sometimes could be a couple of days sometimes a couple of weeks or months.
– How do you calculate/estimate project price?
I always base my budget on three main aspects:
Project complexity (High level complexity could result a more expensive price)
Number of images (Less number of images could decrease the coast per image)
Deadline (Short deadlines means more work so this will increase the budget)
– Do you have a technical education? if Yes – does it helps in 3D, if NO – will it help if you had it? What about any background in traditional art? Do you have it and if yes does it help you?
As an Industrial designer my foundation is based on interior design, furniture design, art among other topics. Most of the time I've been a self taught student, but 4 years ago I went to Europe to study Architectural Visualization in a more deeply way.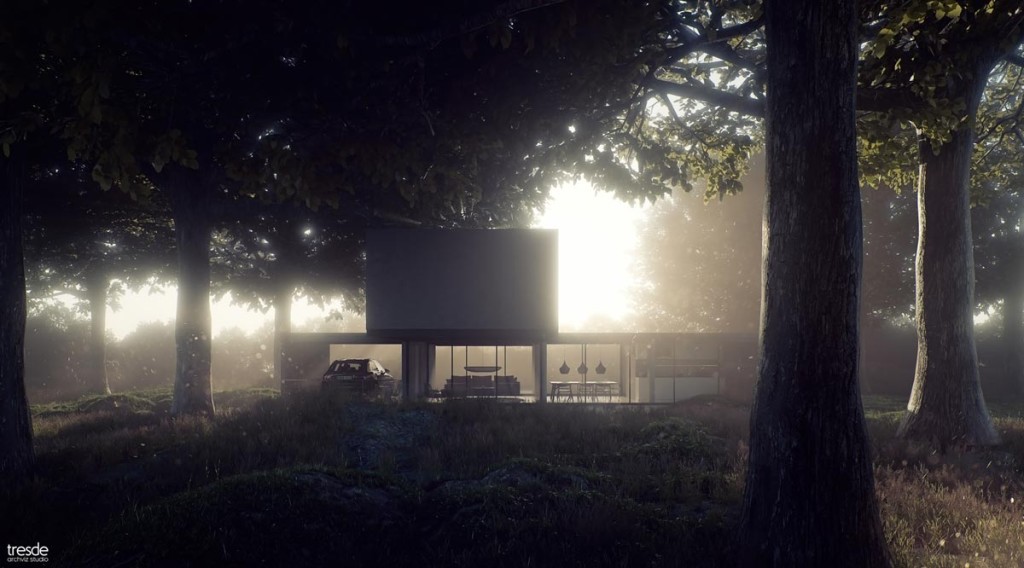 – Client is nice, project agenda is clear, now you need inspiration to get started. What are your sources of inspiration?
I took my inspiration from my reference folder that contains pictures and illustrations that I've been collected for the last 5 years.
– Who is your favorite 3D artist or company or who inspires you the most?
– There are 2 types of visualizers: one who heavily rely on post-work and one who apply basic post-work. From which side your company is and why?
By experience I can say both of them are very popular among clients, the illustrative style fits better for competitions and the photo realistic style fits better images destined for sell interior or exterior spaces and furniture.
– How would you rate your level of expertise in 3D graphics on a scale 0 till 10. In what areas you would like to get more knowledge?
I'm still considering myself as apprentice, but of course my plan is get close to 10, so I couldn't give you a number. I'd like to improve my modelling skills, nowadays there are so many software that brings more easy ways to modeling any object.
– What do you find most challenging in your daily work?
Deal with clients and try to develop and design a good composition and story board for my works.
– What software do you use/like the most? Why?
Most of the time use 3ds Max, Vray and Photoshop, they get along well together.
– Do you make personal projects and if yes what is the motivation behind that?
I guess the main motivation is experimentation and a personal development of specific skills or techniques.
– What do you love about doing what you do? What is your motivation to keep going?
I really love to create, that is the best feeling ever after finish any image.
– What do you think about the level of 3D visualization in your country in general?
Sadly, there is no ArchViz culture here in Ecuador, just a few studios in the country, but not a solid group of enterprises.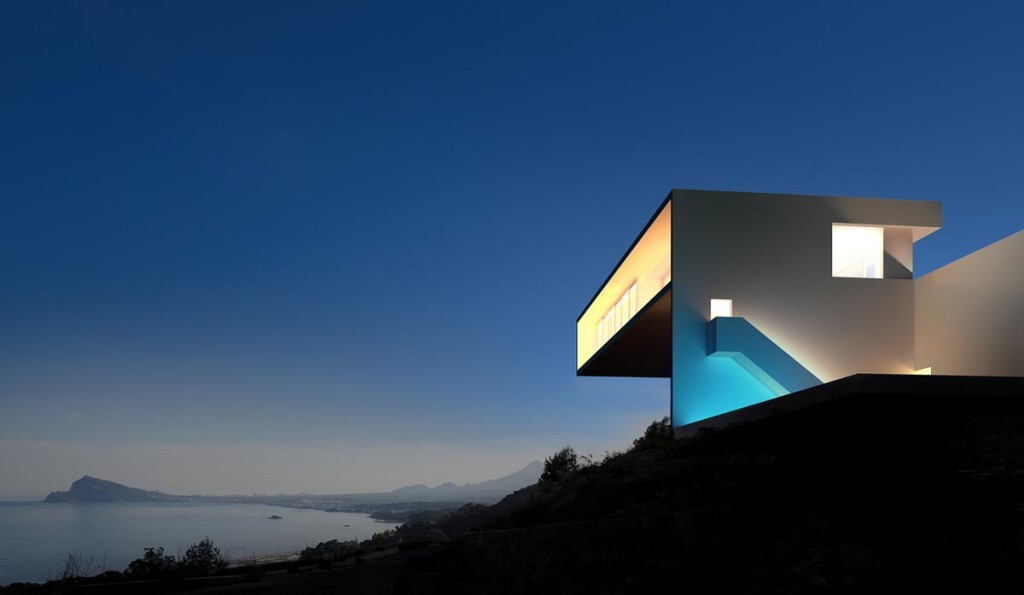 – What are your long-term goals or career plans?
Create my own Architectural Visualization School.
– What would you suggest to beginners of this industry? What are the essential skills to focus on when one starts?
First of all get a proper knowledge about photography, architecture, interior design, art and all the necessary subjects in order to create a good portfolio. After that, do a lot of publicity and of course focus in a specific market target.