Brief:
Name: Alessandro Consonni
Area of living: Milan, Italy
Working as: freelancer
Expertise: Interiors, Exteriors, Product Design
You can find Alessandro:
– How did you eventually get into 3D visualization?
I became 3D visualizer when I was working as an employee in an architectural studio, and they were exploring, designing, and delivering using 3d software. I was interested in that kind of procedure, so I started to study the program that they were using. Moreover, I've had started to do some work for that studio at home in the night times. After that, I became more technical and expert using 3d modeling software. I have reached an acceptable level to propose my work for other studios too. Later on, I found other clients rather than just one studio, so my career started like that.
– Do you have technical education?
Yeah, I did high school in a technical institute, so it's like basic architecture training. After high-school, I decided to study product design at the university, but it didn't help my 3D background, so I have to study and practice it on my own.
– 3D visualization is your main job or more like a side job for you?
No. It's my main job and career. I started my own company in 2015, so now it is the fourth year. I also teach at the university as an assistant professor for the second year guys. It is basic but fundamental 3D modeling.
– How many people are working in your studio?
I'm a freelancer… Here in Italy, it's challenging to build up a big company with employees, so I decided just to create a network of freelancers that help me when I need it. We often collaborate for many projects during the year.
– Do you use your local studios, or you also use some studios from other countries?
For some projects, I need people here nearby my place and Milan. But for other kinds of things, I can send a job outside.

– What your main specialization is? Is it exteriors, interiors or product design?
To answer this I've to say I live in a unique place. In 30 kilometers around my house, we have furniture companies which are famous all around the world. That's why I'm working mostly with interiors, but such interiors are not ordinary ones, these are interiors mainly used for catalogs. Also, I cooperate with interior designers and it gives me the possibility to do everything; interior, exterior, and product design.
– Every project starts with gathering materials. What do you ask for from your clients? Do you have a specific approach to every client or you're trying to approach each client differently? How is your workflow built with the clients?
It's complicated. This would be the most complicated part of my job. I try to help the clients to clarify what they want.
– Usually, clients don't know what they want? Is that what you trying to say?
Yeah, you're right. It depends if they have a clear idea in their mind what they want. In this case, I don't need so much technical stuff… Otherwise, I would ask for much more information: technical drawings, photographs, sample materials. Of course, I want to talk with the clients first… They contact me, I give an estimation for their work, then we meet, and we talk about our opinion about each other. Consequently, if our goals match we can go further and start working together.
We start with a basic 3D visualization, sometimes also without products, just with basic shapes. This would be the first review with the client. In the next step, we decide about the lighting and the frame composition. After that, we decide on the level of detail we need to spend on modeling products. Based on the position of the product inside the scene, if something is far from the camera, we don't need to spend time on that. Then, we collect all the samples (fabric, colors, textures) to create a low-quality render. At this point, I allow the final review. Then the final rendering and post-production.
– What would happen if after getting final renders client says something like: "I forgot, I need to change this stuff also." Do you allow it?
Yeah, for additional payment. Because they are aware that they did the mistake, but sometimes it also happens that I did mistakes. If I did a mistake, I redo the job for free of course.
– Do you work with your own style and taste, or you work under client's guidance?
I'm working mostly for catalogs. During the past 30 years, there were just a couple of photographers that created such style. So, it was tough to achieve that style or be close to it for me. For sure it's something that more or less all my clients need here. If they have a very big company then they have a director of photography, the stylist and their own director. When I work with big firms, I work beside them. I'm just a kind of technician. When I work with small companies, I can also put my artistic background into my work.
– What type of projects is the most interesting to you? I see your Behance portfolio has different styles of projects, not only the product design.
What you see over there is something that I created for personal purpose. Most of the work I do for my clients is under NDA terms. I'm doing this to prepare myself to work better.
– Have you ever refused to take a job, and if yes, can you explain why?
Yes, of course. Because not all the clients know what they want, so this is something that we need to consider before starting a project.

– Because in the end, the client will not be happy…?
Absolutely. I would spend a lot of time working on something that will never be good for a client. It would be a bad advertisement for me, frustrating for the client, so yes, of course, I would refuse to do it. I also refuse when clients want to lower the price or have a significant discount. This is not my way. I'm a professional, and I want to have the time and the money for achieving the level the clients are expecting.
– With what kind of clients you will never work again?
With the ones which think they know everything. I do hate it. This is the first thing I want to clarify with all clients. If you chose me because you think I have the skills to give you something good for your company, let me do it.
– Is being a bad client the fault of the client himself or is it the performer's inability, let's say, a 3D-artist, to lead the project, to lead the client so that the client accepts the 3D-artist as a leader?
I think the truth is in between. Actually, everyone want to save money. For us, money means time. For them, money means quality. If a client is kind and he is opened to talk about the work and the process, and we have a good relationship, we can also do much more than scheduled, because I really trust in people, and in the relationship between my clients and me. If someone thinks he know everything, I can't work at my top quality, and I am not happy to work with him. I think every situation like that needs to be analyzed to understand where the fault is.
– How do you calculate the price of the project?
Based on the number of hours, but the experience gives you some case history to know how many hours you need for this kind of job. The price can be different for the same job between clients, because, with some clients, work goes smoothly, with others, it's really hard to achieve the final goals.
– Basically, do you give one price per project or you agree to a certain price per render?
My clients always choose between real photography and renderings. For some job, they prefer photos, for others – renderings, so I do the estimation same way as photographers do.
– What's more expensive, to do a 3D visualization or photography?
Photography, of course. Photography is much more expensive. Because clients need to create the prototype, rent the location, the photographer, the assistant, move all the things and build the rooms and then take everything off.
– Then why they don't use just 3D modeling and rendering? Why they use photographers for such jobs?
Because their expectation is really high. During the years, they train super accuracy in seeing details. I mean, the fabrics need to be perfect, and level of details also. It needs to be perfect for every finishing.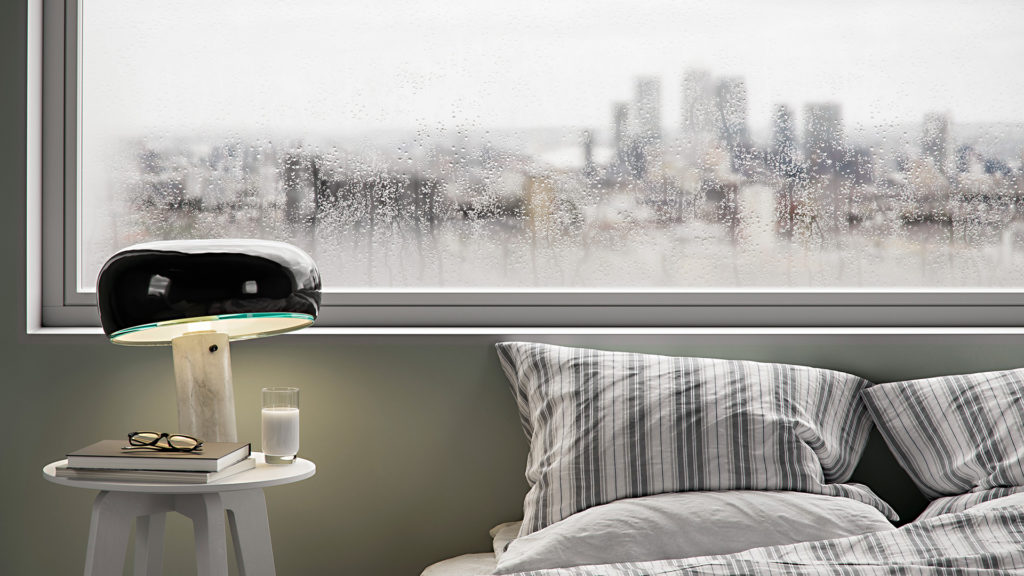 – But if you can do everything perfectly in 3D, why not choose you all the time over the photographers?
Because they don't trust in 3D very much for the moment. They choose 3D when they are short of time. The photography workflow they used for years putting hundreds of thousands of euros into it, but not in rendering yet. Maybe in the future, I hope so.
– Where do you get inspiration for your works?
I need to thank the university because in Italy we spend a lot of time on the learning process. First thing I do is the competitors analyzes. Then, of course, I try to deeply understand the market of my client's products. After that, when I have clear idea what the market have, I try to take my inspiration from everywhere. I mean, everywhere: reading books, going outside, playing music, watching movies, and etc… I don't think I'm a genius, and I think there's just a few on this planet to create super innovative things. I try to create small innovative things on things that people already like. I love shooting photographs, and I love to go to exhibitions…
– Do you get inspiration from other renders, not photos? Or you prefer to see real photographs to get inspiration?
Real photographs. Of course, I see competitors in my job… I prefer to call them colleagues. But for the technical part, I can see render and be inspired by technical things. However, I try to replicate the real work, so for me, it doesn't make sense trying to replicate 3D renders.
– What is your favorite 3D artist?
There's just one name, and that is Alex Roman. I'm speechless to describe what he did nine, ten years ago with the technology of that time. He said he did everything on his own: music, post-production, directing, and 3D. Yes, he is the best for me.
– How would you rate your level of 3D visualization on a scale of zero to 10?
7.5 because there is always something to learn.
– In what areas would you like to get more knowledge?
I think that my technical level is quite enough not to spend a lot of time learning new technical things. I started to study much more in color, composition, photography, lighting. Also, I'm working with professionals like very famous photographers and art directors. I started to learn the process they did for the real photographs, and I tried to transfer it inside the renderings. Also, my level improves much more since I started to study not just technical things.
– Right now, you have a high experience level, but for example, if you are searching the internet for tutorials, they are mostly for beginners. So where do you get your tutorials right now if you would like to be better in some areas? Can you share, because if you are on such a high level, it's really hard to find something even higher? Where do you get such stuff?
Previously, I attended SOA Academy in Venice. They are great in teaching, and their level is very high compared to something you can achieve along with the network or at least here in Italy. Grant Warwick from Australia, is also a good teacher. Also, the level of these guys is really high.
But apart these two situations I learn by myself: spending hours on researching. When I have time, I try to schedule a time for researching inside my working weeks. Otherwise, I will die as a professional.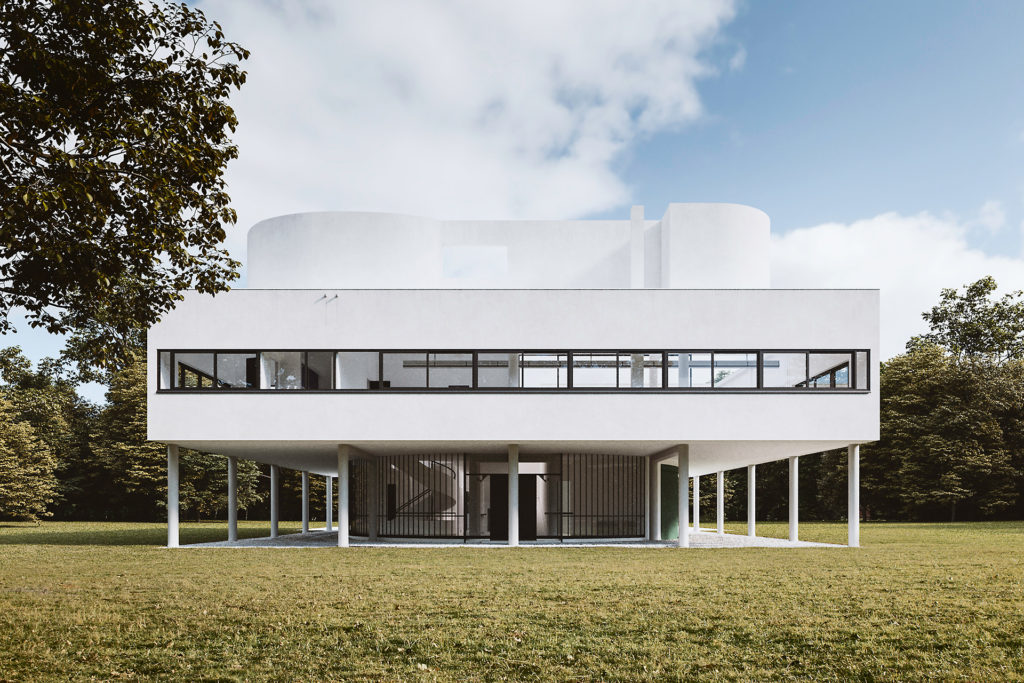 – What do you find most challenging in your daily work?
Bureaucratic things, the government things, the taxes, and these kinds of things in Italy are complicated to manage. There are many laws to be updated. I spend at least one hour per day on that.
– What software do you use, and why?
3ds Max, Corona, Photoshop. I tried PhotoScan for the 3D photogrammetry and ZBrush, which is fantastic. I mean, it covers whole from all other software in the world. For me, ZBrush is impressive.
– Have you used VRay before?
In the very beginning, I was using Cinema 4D with Advanced Render, the internal render engine. Then VRay for Cinema 4D, then 3ds Max and Vray, then 3ds Max and Corona.
– Why do you use Corona?
Because of the easy tuning. I don't have to spend time… Till a few years ago you could get mad to define the proper settings to calculate an image in production time. With Corona, this is much easier.
– Are there any personal ideas which you would like to do in 3D visualization?
With some colleagues, we are experimenting with 3D scan photogrammetry, which with the right workflow could be something interesting. We were amazed by the quality of some 3D scan we did. Now we are working, developing a project, and doing research for a famous brand of mountain leather clothes. So we are scanning shoes. The results are amazing. I think in our studio this could be something exciting to develop in the future. Moreover, in the last year, photogrammetry improved the quality of our work. This is something really fascinating for us.
– Do you participate in 3D contests?
No. Never tried. I don't believe that much in luck.
– Do you attend 3D visualization conferences?
Yes, Academy Day, also organized by State of Art Academy in Venice, which is the first week of October. It's something exciting to attend.

– What do you think about the quality of the 3D level in your country?
I think there's a lot of talented people, but we are not at the level of some other countries are. For example, the UK. London for me is a standard. Also, there's a lot of great artists in East Europe. However, I think that the main difference is that here in Italy, it's complicated to build companies, especially big ones there you have a professional on lighting, a professional on shading, a professional of composition and etc… Of course, in such case you can reach far higher levels instead of doing everything only by two people. I think this is the reason why Italy lacks in quality comparing to other European countries.
– Right now, I see such a tendency that the market is overwhelmed with low-quality 3D studios who charge really low prices. Do you think excellent 3D visualizers will not be affected by these low-quality studios?
Of course, it will be… There are many countries which are cheaper than Italy or Europe at whole and we cannot change this situation. With all the stuff over the network like 3D models and many tutorials, they can also reach a good level of 3d visualization. They are super cheap, they have a good level, but I think being a professional is something different. If you train your clients, if you help your clients to improve their own business, then cheaper 3D studio could never do this. For me, being a professional means being a trustable person in the eyes of my clients. I have clients that call me also for advice on other things like 2D drawings, how to buy a new computer, etc. In this case, a relationship is much more reliable. It's not based on a lower price. I hope that my value as a professional always wins over a lower price.
– Can you give tips for the beginners, what are the essential skills to focus on when you would like to start the 3D visualization?
The first advice is to choose a much more popular software. Don't try to get the alternative, don't try to use unknown software or freeware just to be different. Start with the much-known software in your field. Then focus on technical things of course, but don't get mad on that. You need to study technical and artistic stuff together, because otherwise if you focus just on the technical things, you risk creating super cool images, but without a soul.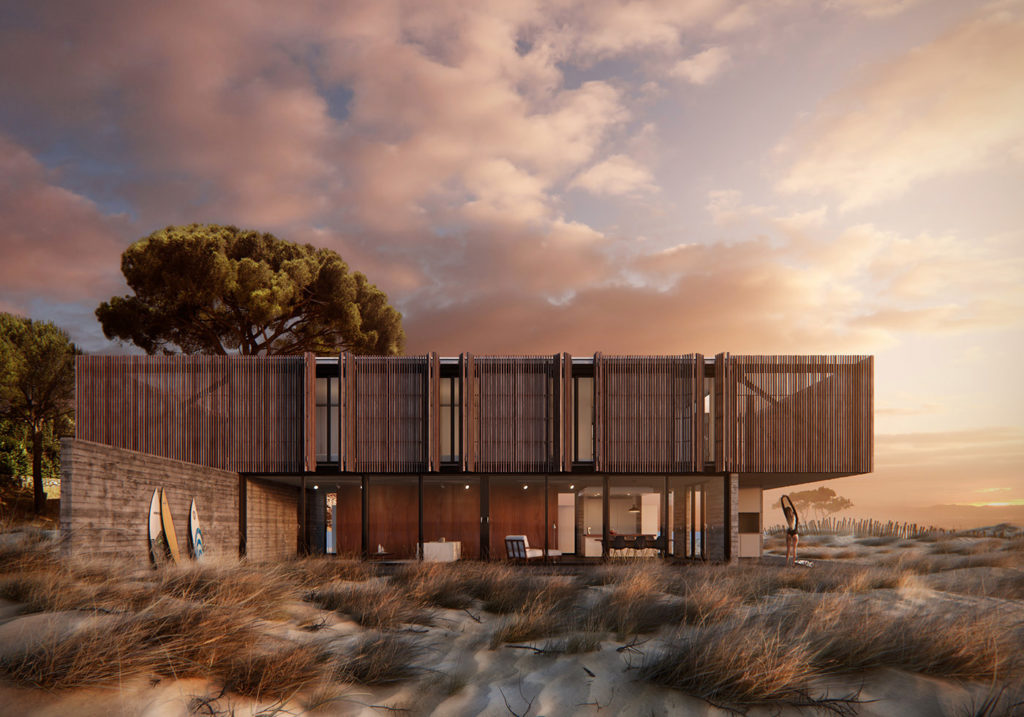 – What are your long-term goals or career plans? Would you like to be a small studio or you would like to be a big studio with many employees?
I like my situation. I like my country. I decided not to move my studio in the center of Milan. I like to be in the middle of a nature. I can go outside running in the morning and then going to the studio smoothly. Also, I like my small studio. Maybe I could grow with one or two people, but my dream is to become a reference, a landmark for our industry like Peter Guthrie did. I know it's a dream…