Brief:
Name: Sachin Nagesh Mahajan
Area of living: Pune, India
Working as: Freelancer
Expertise: Interior, Exterior…
Project duration: 2 days and more…
Software using: 3DsMax, Corona, Photoshop…
You can find Sachin:

– How long are you in 3D visualization?
I am doing architectural visualization from past 4 years. I was in to web design first, but then I saw some 3D renders on Internet and I thought I should try it out. So I started with Celeron 512 MB Ram laptop. When you want to learn something new, nothing can stop you.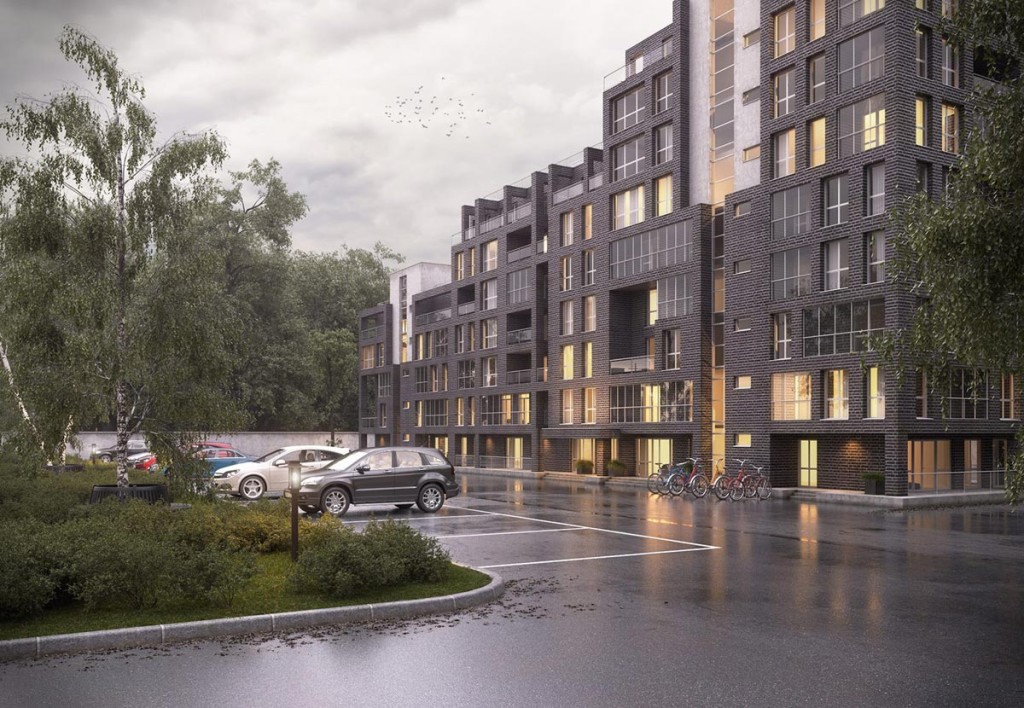 – Main specialty?
I have experience in both exterior and interior visualization and I have won "Image of the month" award on
3dtotal
2 times and various other features and awards so far.
– Assuming every project starts from collecting materials and client's wishes, how do you negotiate with clients? What do you ask for? Do you follow the same approach for all clients or is it different for every client?
I ask for a simple MS Paint file with information/reference images on required materials along with the reference for the lighting and quality client is looking for. This way everything can be clear before starting project. I follow this approach for every client.
– Do you work in your own style or under the client's guidance, and what types of projects are the most interesting to you?
I would love to follow my own style, but most of the time client have their own set of thinking and they exactly know what they want. So I work under their guidance and try to get the results as per their expectations.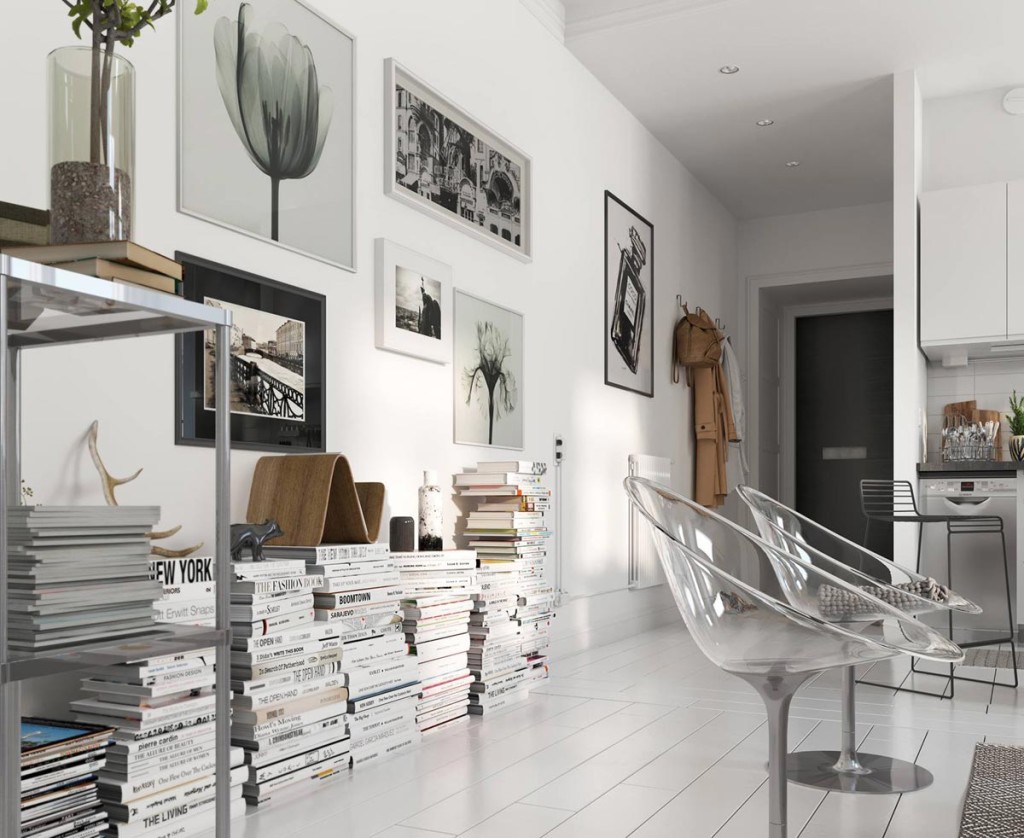 – How is you working process look like? How many revisions do your clients get?
My working process is clear and simple. Clients send me MS paint with with texture/ Material references along with the 3D model in 3Ds or Sketchup format for Interior or Exterior. I clear all doubts with my client before starting project. I send previews in 1200px size and 3 free revisions for each project. Once we finalize previews, final render is done at 3000px or the size that was agreed upon.
– Have you ever refused to take a job and, if yes, why?
Yes I have refused to take projects many times for various reasons. For example, I do not send original max files to clients as agreement is only for renders and not original file. Many of them showed their interest to work with me only if I send them original max file after project is finished. Other reason includes low payments, impossible deadlines etc.
– What kind of clients will you never do any business again with?
It takes a lot of efforts and time to make good visuals. Its not magic. It's pure hard work. Making multiple serious revisions where you change entire furniture setup and lighting or even structural changes itself again and again is a waste of your and my time, unless I am getting paid for it. So I think its better to avoid such situations by being more clear about everything at the project starting point.
– General project time?
General project time can be anywhere between 2 days to 1 week depending of number of views (renders) and project size.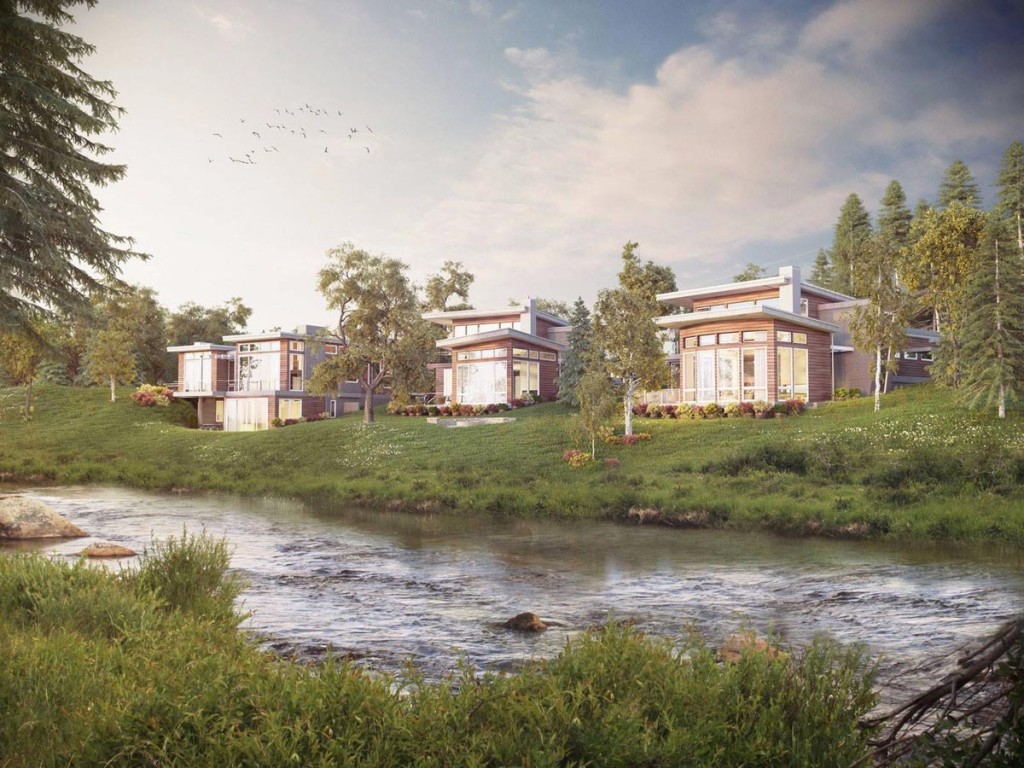 – How do you calculate/estimate project price?
I look at project requirements and how complex project is. I look at the model itself and talk to my client in detail to understand his needs. This way I can give him best quote possible. Usually I have set prices for projects which are not big. It's like:
Less Renders – More price per render
More renders – Less price per render
This way client can take advantage of multiple project views at lower prices.
– Do you charge for rendering?
I charge for entire project and there is no additional cost for rendering, unless client need a huge size such as 8K or 9K image. Then additional charges can be discussed with the client.
– Do you have a technical education? if Yes – does it helps in 3D, if NO – will it help if you had it? What about any background in traditional art? Do you have it and if yes does it help you?
I do not have any technical education as far as architecture concerns. I am a commerce graduate. One day I woke up and saw some beautiful architectural renders and I thought: "Let's try it…" So here i am.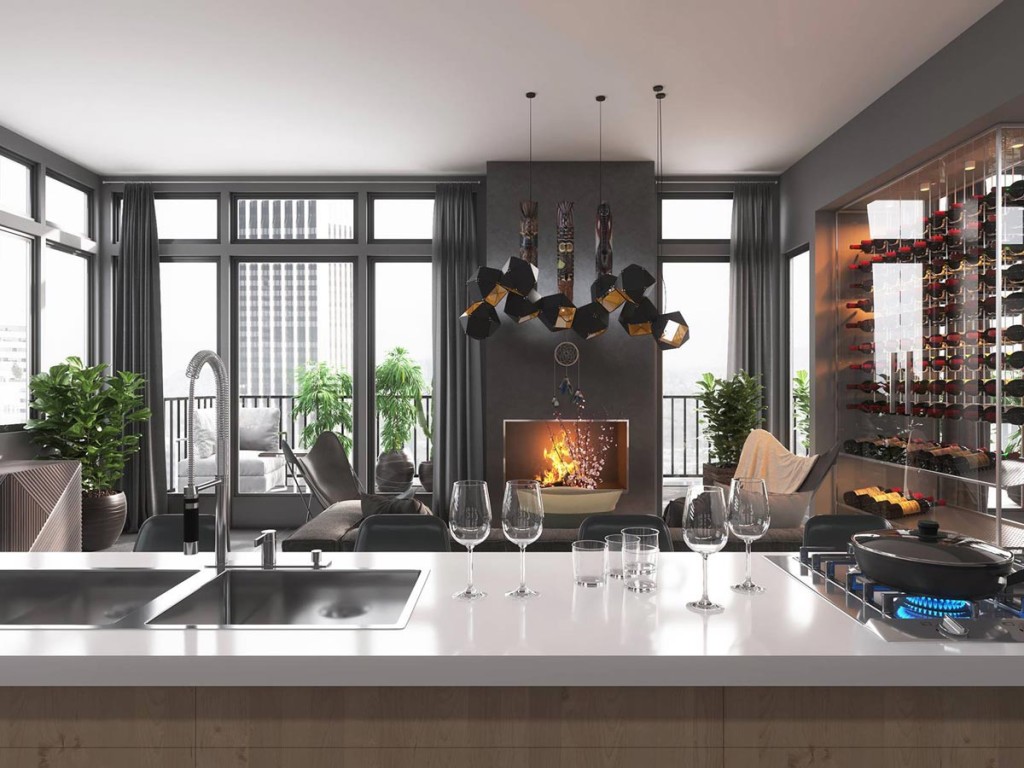 – Client is nice, project agenda is clear, now you need inspiration to get started. What are your sources of inspiration?
Inspiration is all around us. It's just a Google image away. I try to find some interesting inspirations on
Google
or on
Pinterest
, even
ArchDaily
is a good source, but their new website is not user friendly anymore.
– Who is your favorite 3D artist or company or who inspires you the most?
This is a hard question, because there are so many good artists around and I like so many of them.
Tianyi Zhu
from China is one of my favorite artist. To be true to you, anyone who is better then you is good enough to inspire you.
– There are 2 types of visualizers: one who heavily rely on post-work and one who apply basic post-work. From which side your company is and why?
I apply basic post work. I like to do it all in 3D. in some cases I take advantage of heavy post work.
– How would you rate your level of expertise in 3D graphics on a scale 0 till 10. In what areas you would like to get more knowledge?
From my point of view, I would rate level of my expertise to Zero, because there is a lot to learn. I would like to explore more of material creation and of course some other softwares like ZBrush and Unreal Engine.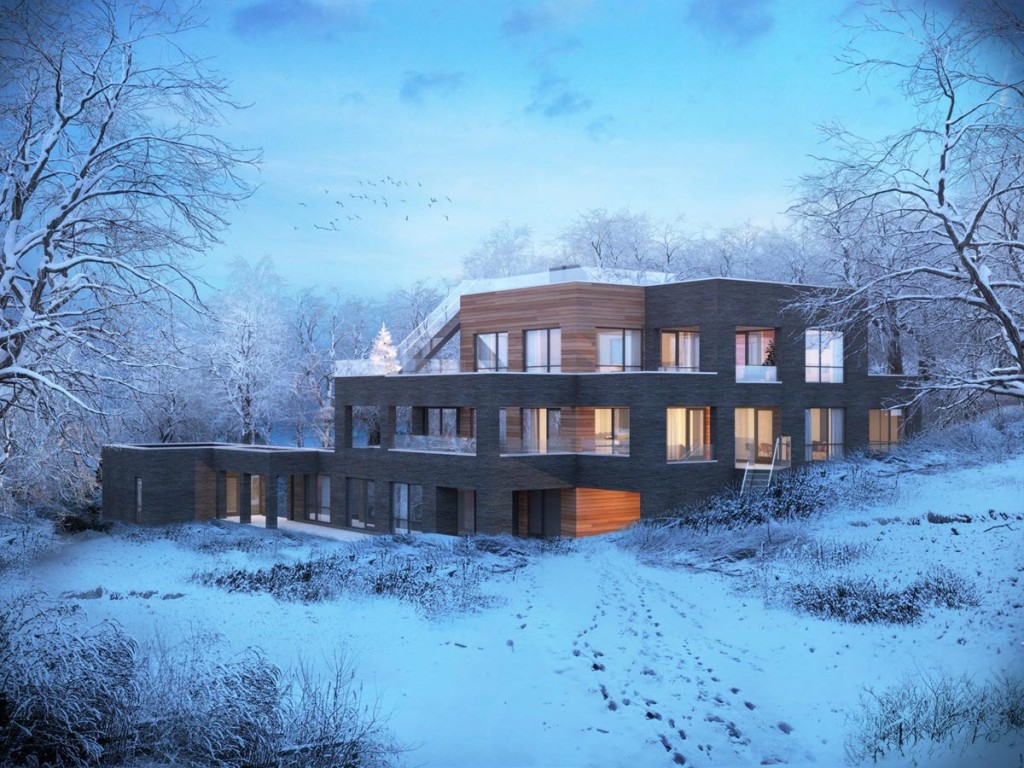 – What do you find most challenging in your daily work?
Finalizing and testing accessories/furniture items for your work can be challenging as sometimes you need to try multiple options. This is not actually challenging, but I would rather say more time consuming.
– What software do you use/like the most? Why?
I use 3DsMax and Corona Renderer. I have started using Corona when it was in Alpha stage and after doing one single project in Corona I never went back to V-ray again. Corona is simple and time saving. Corona is fast and supports all features in interactive mode.
– Do you make personal projects and if yes what is the motivation behind that?
I always try to find time to make personal projects. If you want to improve your skills then its very important that you keep doing personal projects because in such projects you can do many experiments and learn something new every time.
– What do you love about doing what you do? What is your motivation to keep
going?
Satisfying your artistic hunger and appreciation by others is what I love the most. Trying to be better at the game this is the motivation.
– What are the main sources of training that you used, if any? Which one you can recommend?
I did not have any training. I learned everything by myself with self study. And now I teach visualization courses myself. If anyone interested you can check more information on this link:
Training by Sachin Mahajan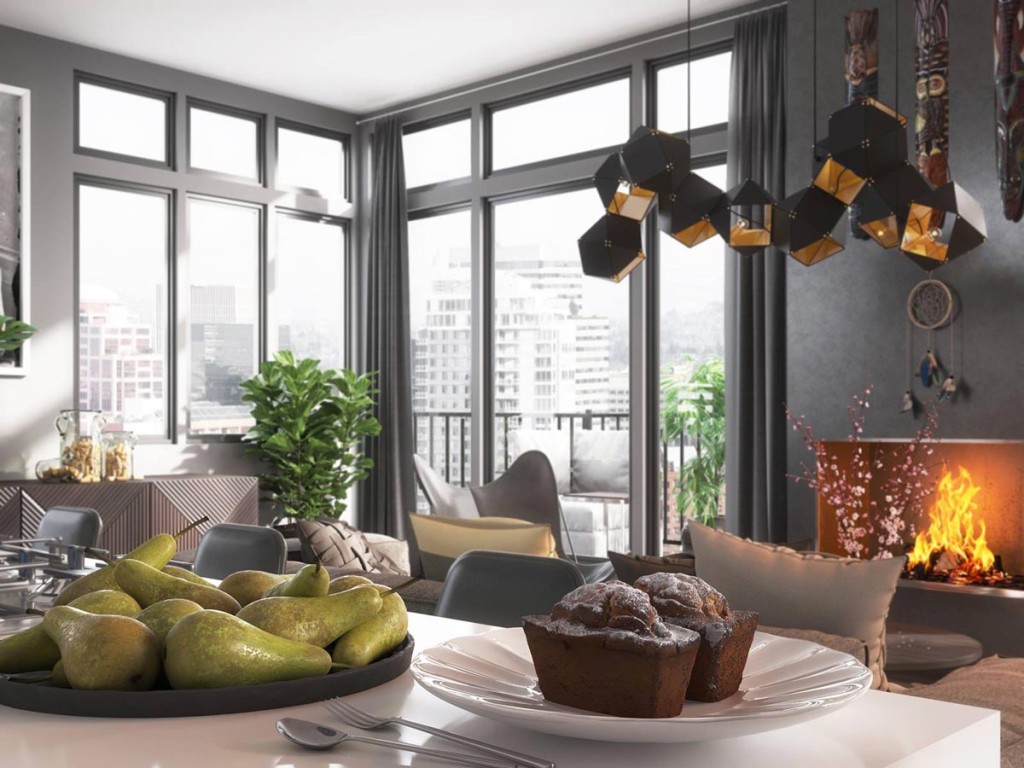 – Do you attend 3D visualization conferences or at least track them in internet?
I do track conferences, events and contests related to 3D on Internet, but never attended one in real.
– Do you have any personal ideas in 3D which you would like to realize?
There are many areas in 3D which can be improved, but can't be done because of software limitations and technology at this moment.
– What do you think about the level of 3D visualization in your country in general?
Level of 3D visualization in my country is very bad. This is because client do not pay much so visualizers do not take much efforts. Its also a fact that most of the visualizers create renders with very basic skills. I really hope things to change soon.
– What are your long-term goals or career plans?
Goal is to be the person of interest when people talk about architectural visualization. There are no other plans for now.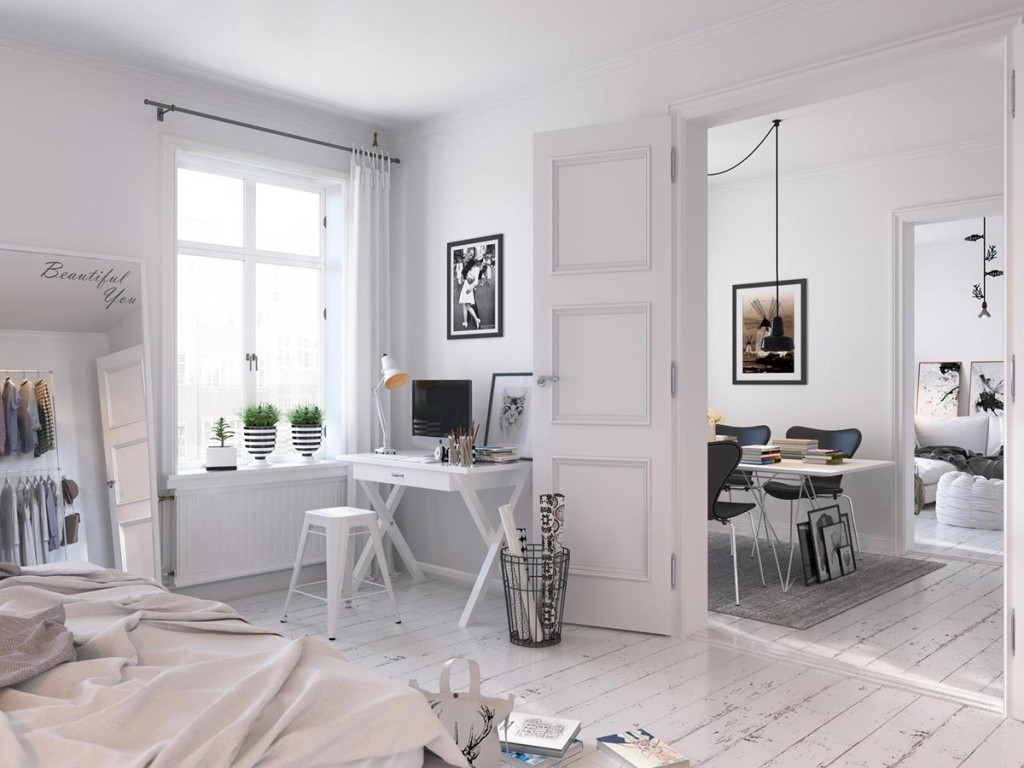 – Market is overwhelmed with the low quality/price offers. There are many programs which allow creating simple 3D without any knowledge. Do you think such a job as a 3D artist will still be needed in future?
People who offer low prices provide low quality work. People who really need to get best quality renders always pay for it. For developers, It is very important to understand that great quality architectural renders can impress your potential clients and help you get better sales. Most of the projects are multi-million dollars projects so I recommend, try to get best possible renders for your project.
– What would you suggest to beginners of this industry? What are the essential
skills to focus on when one starts?
I personally think creating good materials is the key to get photo real renders. I would also recommend to focus on lighting and composition of your scene.