Brief:
Name
: Dehtiarov Pavel
Area of living
: Kherson, Ukraine
Working as
: Owner of
DEnew
studio
Expertise
: Interior
Project duration
: 3 days and more…
Software using
: 3DsMax, V-Ray/Corona, Photoshop…
You can find Sergei:

– Tell me about your studio, who your are, what you do?
In general our team consists of two people; I am a visualizer and my colleague is a designer. I create visualizations in conjunction with my designer, but my occupation is not limited to this process. Other designers come to me to take their ideas and bring them into visual realities. Also I am engaged in advertising visualization for furniture catalogues, tiles, etc.
– How long are you in 3D visualization?
Seriously I've been involved with visualization for approximately 4-5 years. Until now, I can not say that I was committed to it fully. There were tests, learning basic principles, that took time to grasp. At the moment I've only been with interiors. Building exteriors is a field I have little experience in; but my work with them was a long time ago, so even now I can not say whether I liked it or not.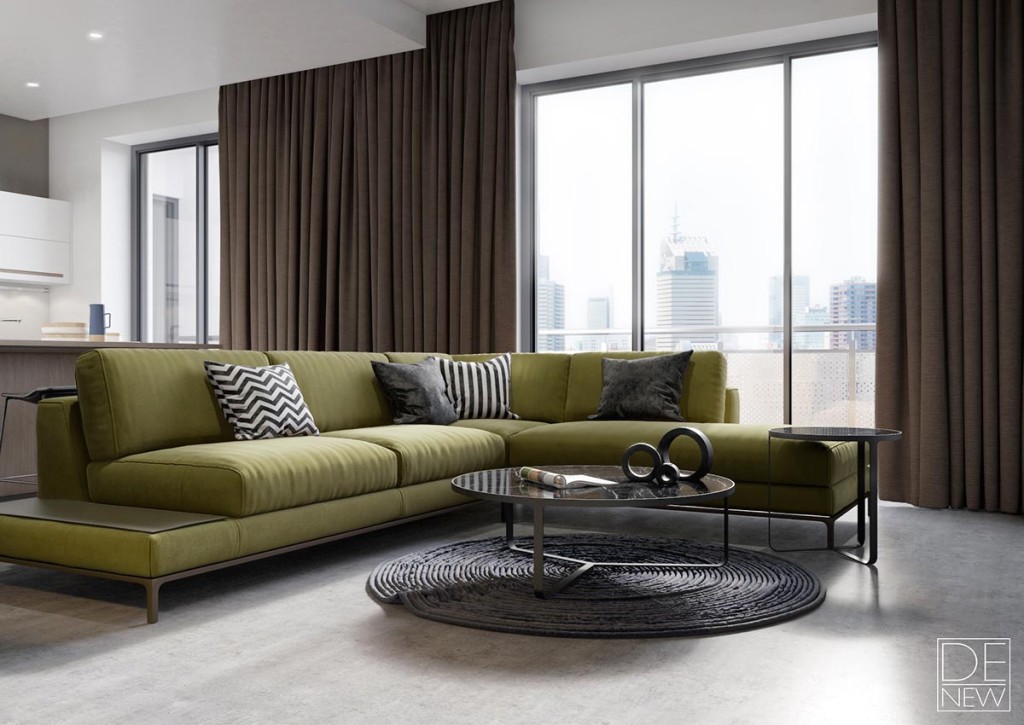 – Assuming every project starts from collecting materials and client's wishes, how do you negotiate with clients? What do you ask for? Do you follow the same approach for all clients or is it different for every client?
There is an individual approach to each client's needs, since everyone has their own work principles and with what programs they prefer to use. But I always demand one thing – detailed and full technical specifications. These, are all kinds of drawings from the tonnage of plans, and ending with scans of all the walls. Also links to furniture, materials and so on.
– Do you work in your own style or under the client's guidance, and what types of projects are the most interesting to you?
Often I ask my customers to send me as much reference relating to the general atmosphere as possible. Such things as lighting, if they have their own vision of the future interior, preferences, etc.
For some of the designers it is important to submit interior with an artistic point of view; to play with the warm-cold lighting, show the nearest perspectives. Other designers ask to make everything without any light fixtures and to have only the front frames remain. If there is no preference, then I make everything on my own and try to represent the interior with maximum profit and make it as "delicious" for both the designer and the customer. It is hard to say if I have my own certain style of representation. I believe it to be more evident from the other side.
Creation of the visual is an extremely exciting process for me. Interior representation is something I am particularly interested in. Using large objects in a contemporary style with a good design. Making it peculiar enough to stand out, but also in-keeping with the wishes of the client.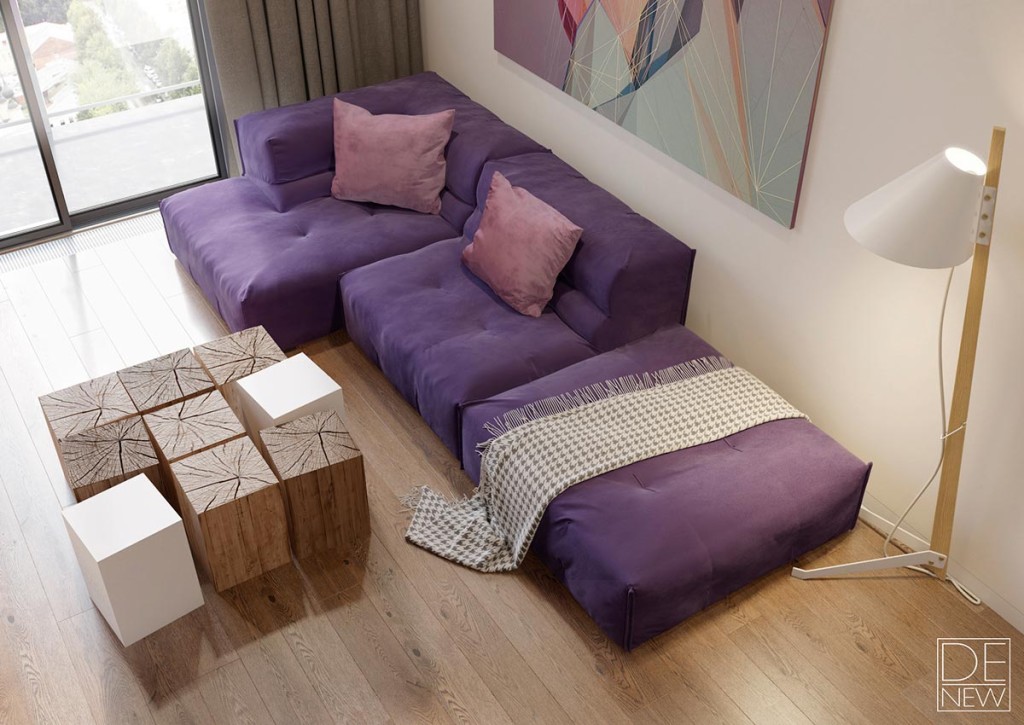 – How is you working process look like? How many revisions do your clients get?
After receiving the full technical specifications, I build the scene and adjust the light. Showing images in grey material to help ensure that the customer has made changes in geometry. Then the final images. With some designers, there is a different procedure for approval. Everything is individual. I am not against amendments, and I think it is a regular thing to achieve the clients' vision.
– Have you ever refused to take a job and, if yes, why?
Cutting corners to save time on the creation of high-quality images, is not something I am willing to do. So if the terms of the project are too limited, I unfortunately have to decline the project. If I have too many orders, then again I unfortunately have to decline the project. Of course when a customer has a bad reputation, I have to decline the project.
– What kind of clients will you never do any business again with?
I don't work with beginner designers, those who are unorganized, whom have bad reviews, and with people who constantly disappear from the project. We can work with everyone with the proper work ethic, it is just a matter of finding the right approach.
– General project time?
Everything that we do depends on the customer and their needs. With the precise specifications and clearly stated objectives, terms are minimal. When I recall some of the projects that I've worked on in the past, I wonder how I created a notably large room and achieved satisfactory results in the space of a few days, but also having a small room be very delayed in time. Being very self-critical of my work, I thrive to better myself with each project.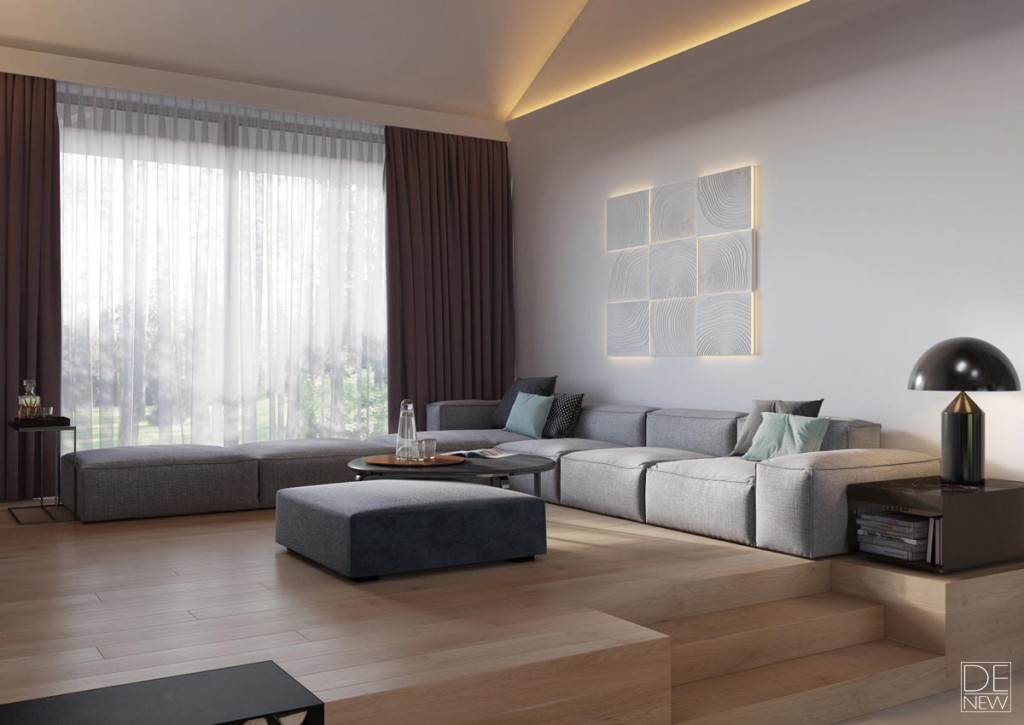 – How do you calculate/estimate project price?
Usually, I have a fixed price. If I make a visualization for a designer, I look through their task and state a price. Based on the volume, complexity of the work and modelling, the number of frames, etc. The price is set by one image in the advertising visualization.
– Do you charge for rendering?
If client need larger images, and I need to use render farm services, then these expenses are to be paid by the client.
– Do you have a technical education? if Yes – does it helps in 3D, if NO – will it help if you had it? What about any background in traditional art? Do you have it and if yes does it help you?
I am an interior designer with a higher education. I have worked in this field for several years, and created a design and visualization for my projects. Other people have made visualizations for me in the past, but then I realized that the person must be narrow-profiled and that in order to achieve high results, we need to deal with one thing at a time. The choice fell in the 3D side, but now I also make design. Did education help me in my occupation? There is no doubt in that – yes.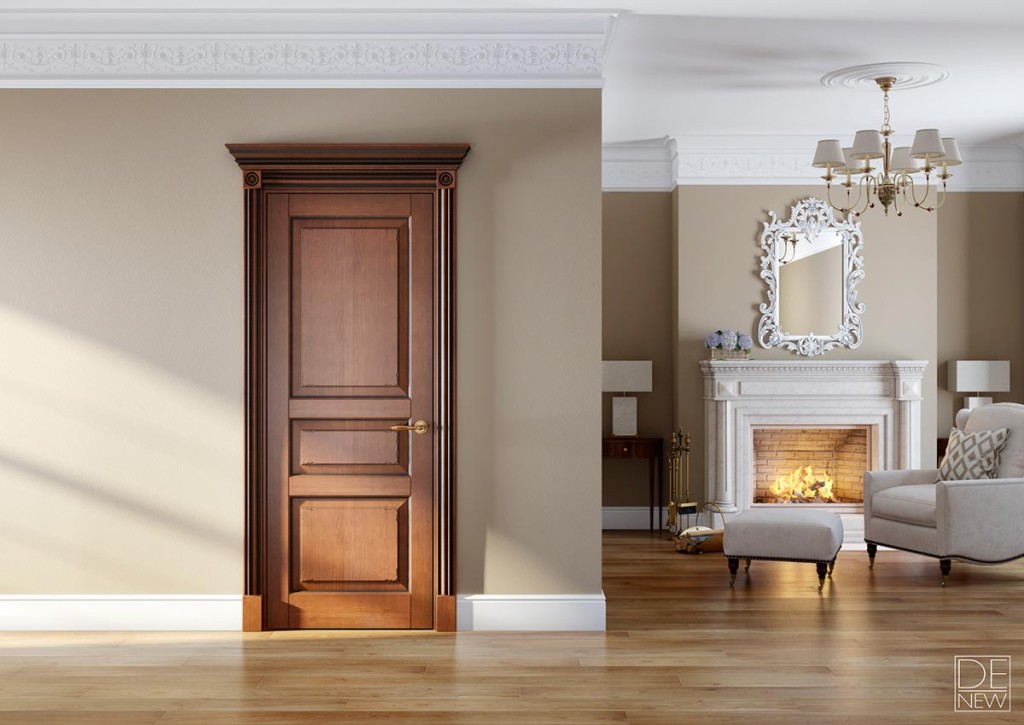 – Client is nice, project agenda is clear, now you need inspiration to get started. What are your sources of inspiration?
Images that I come across on various websites give me inspiration. It can be visualization of my colleagues, or simply good photos of interiors.
– Who is your favorite 3D artist or company or who inspires you the most?
I can't pick out my pet or studio. Every image has its own style and representation. If we talk about the studios there are:
Pikcells
,
Viarde
,
2B.group
,
747 Studios
,
Svoya
and many others. I like the photos of
Lorenzo Pennati
. I will not pick out individual performers, because I like the style and representation of them all and would like to say a few words about each of them, not just enumerate.
– There are 2 types of visualizers: one who heavily rely on post-work and one who apply basic post-work. From which side your company is and why?
I always ensure that the picture at the output is such as needed. Then I do the post-processing that makes the visualization even better and richer. Though the image does not change dramatically, but I can say confidently that I spend long time at this stage and meticulously go over the little things.
I collect a lot of passes, the color correction layers, add different effects. I know people who get dull grey image at the output and then by a very long post make it bright and saturated. Such an approach is not one that I welcome, and I think it is more valuable to make a beautiful picture even better. I am a type of person who makes long and thorough post-production.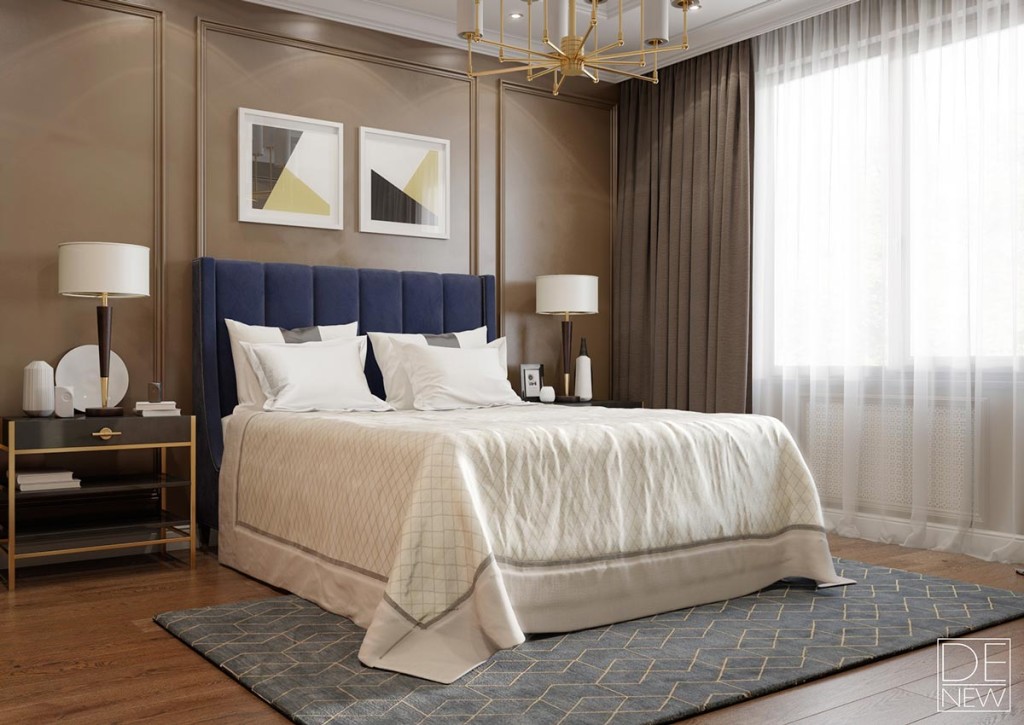 – How would you rate your level of expertise in 3D graphics on a scale 0 till 10. In what areas you would like to get more knowledge?
It is always difficult to assess yourself. I still need to learn many things, and this process will be delayed for a lifetime. Though I am not entirely sure, I would mark my assessment as a 7/10.
– What do you find most challenging in your daily work?
For example, making a nice soft carpet which will be very realistic, is difficult but doable. There are lots of similar tasks also because I am very self-critical as to the result of the work. But I welcome such difficulties. Another matter is connected with the search for textures, which I find to be monkey business.
– What software do you use/like the most? Why?
3ds max – as a base, v-ray – more often. Corona – very rarely used. Tissue modelling in Marvelous. For reading drawings – AutoCad/Archicad. For images editing Photoshop as well as plug-ins for it. For color correction – Lightroom, but rarely. I used other editors for bitmap graphics, but I think that listing them is not necessary, they were tests. I rarely do complex modelling and prefer that narrow specialists will handle this thing. Thus, programs that are connected with it, are never opened.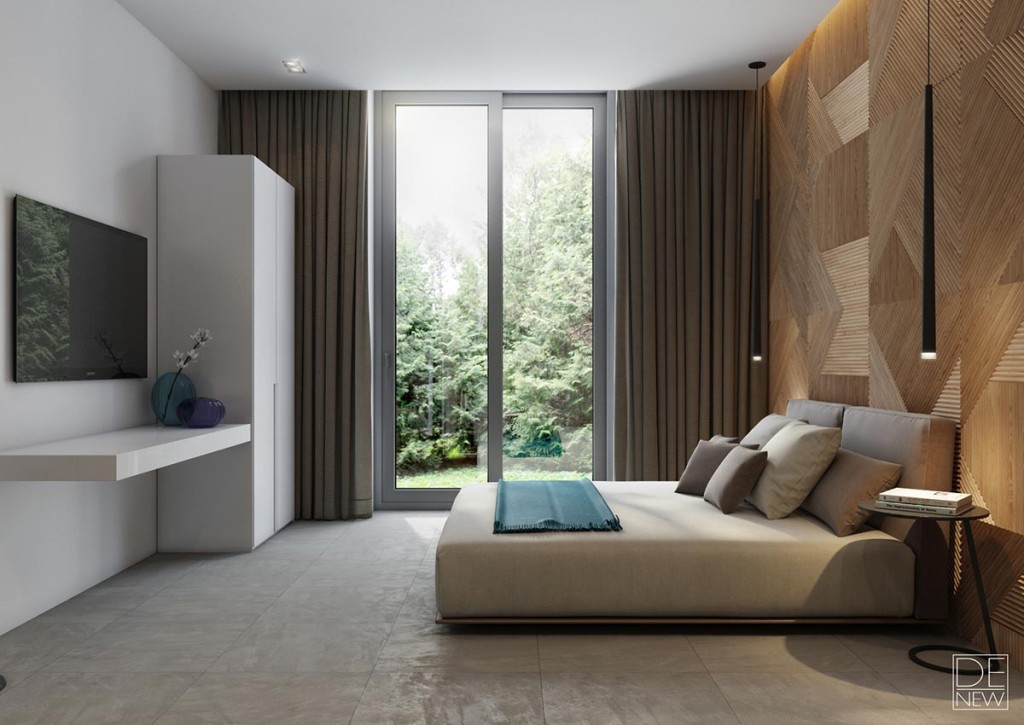 – Do you make personal projects and if yes what is the motivation behind that?
Practically, I do not do it. Used to before when the work was monotonous and not very interesting. Now, almost all of the projects are interesting. Yes, and there should be also another hobby, except work.
– What do you love about doing what you do? What is your motivation to keep
going?
If the question is about hobbies, than I will say that I'm doing sports. I like fishing and travelling. Of course I would like to draw more though I work a lot, but I try not to forget about the rest and constantly look into having other hobbies.
– What are the main sources of training that you used, if any? Which one you can recommend?
When I started in this field, I got into the studio a very talented specialist, who gave me a lot of experience and knowledge. In addition, I always watch different lessons on
Youtube
, read various articles (making off's), read forums. I can highlight a site of
Ronen Bekerman
,
Evermotion
, and I constantly sit on
3ddd
. It's an incomplete list, though.
– Do you participate in contests?
I took part in competition with doors advertisement and took third place and received a graphics tablet.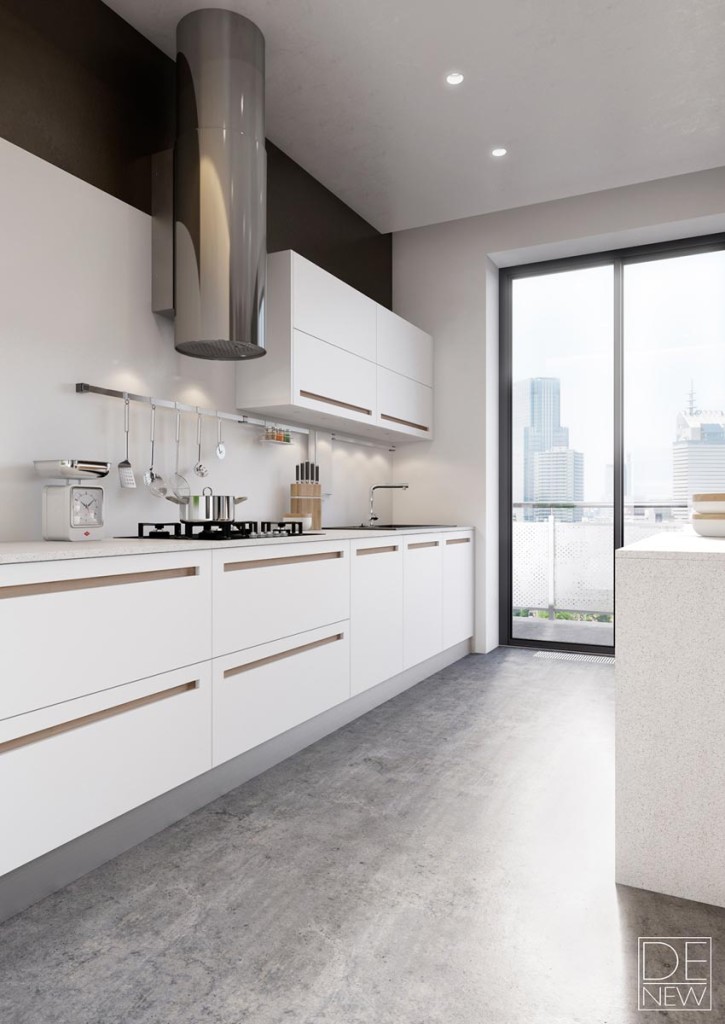 – Do you attend 3D visualization conferences or at least track them in internet?
No, unfortunately. I was invited to come and listen several times, but I was not very interested because the topic was connected with general questions about the progress of the portfolio, etc. Sometimes, I watch records in the interned for the inspiration, but rarely.
– Do you have any personal ideas in 3D which you would like to realize?
I would like to not only create interiors, but interesting exteriors. Also I want to create a full-fledged studio and educate specialists willing to learn.
– What do you think about the level of 3D visualization in your country in general?
There are very many experts. We all have our own hooks, special approaches to work, style and representation. But there is an insignificant amount customers who are ready to evaluate your work with dignity, in the material sense.
– What are your long-term goals or career plans?
Everything is simple: to gather smart guys in the studio, train them up to a decent level, and relieve yourself from work a little. To devote more time to family and travelling, because at the moment I am working day and night. So a bit of free time wouldn't go a miss.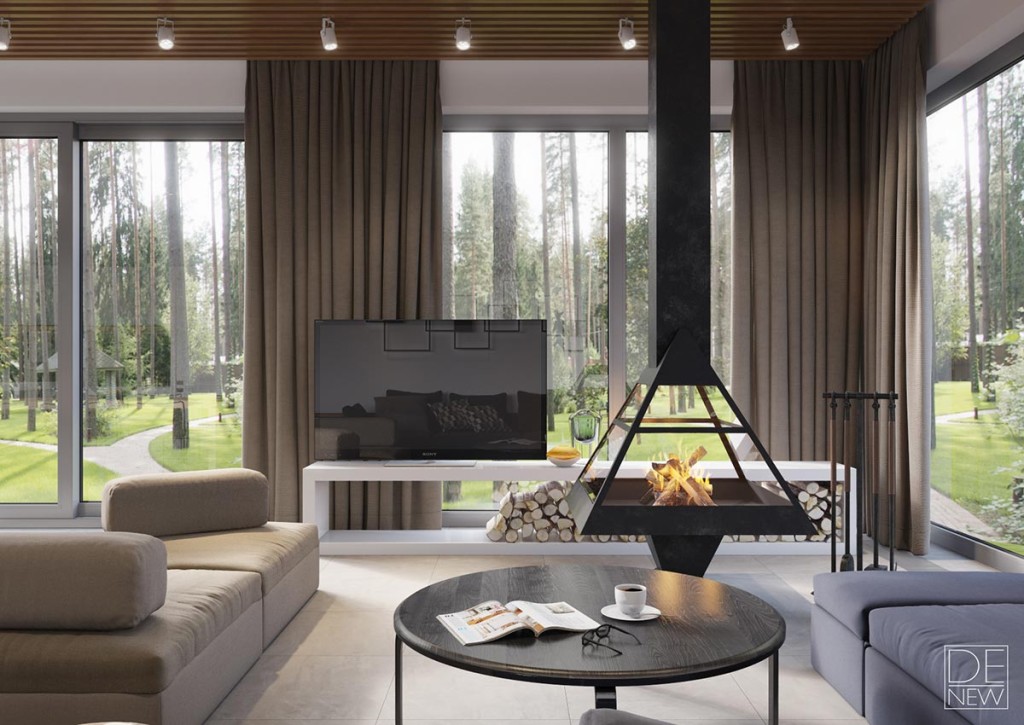 – Market is overwhelmed with the low quality/price offers. There are many programs which allow creating simple 3D without any knowledge. Do you think such a job as a 3D artist will still be needed in future?
You are absolutely right. A lot of people are ready to work for pennies, and there are many programs, where you can make nice images without any effort. But in order to make something really beautiful and explore all the mysteries of the same 3DsMax, you need to make an effort. In my opinion, work opportunities are appearing in high quantities. More and more people are turning to visualization services, not only to the interior, but also to the advertising and commercial goals like the sale of real estate for example. A good specialist in 3D and marketing specialist will not be left without work and their work will not be underestimated.
– What would you suggest to beginners of this industry? What are the essential
skills to focus on when one starts?
If you are a beginner visualizer, you need to learn constantly. It is my opinion that if you have only minimal knowledge, it is necessary to go to a good studio and offer them your services. No matter the payment being small, there is where you can get an enormous amount of experience, which you would have never received by way of self teaching.