Brief:
Name
: Dmitry Boldyrev
Area of living
: Minsk, Belarus
Working as
: One of the founders
Logovo
design-bureau
Expertise
: Interior
Project duration
: 3 days and more…
Software using
: 3DsMax, V-Ray/Corona, Photoshop…
You can find Dmitry:
– Tell me about your studio, who your are, what you do?
At present, we, my friend and partner, work at our common project, it is design bureau Logovo and we want to spend more time and our strength on it. We've appeared at the market recently, for about a year, before it we have worked in different companies, but also in the sphere of the object -spatial design. But because of the constant cycle of crisis in our economy it's necessary to be flexible what concerns our earnings. It exhausts and is reflected on the conceited aims. I understand well those who leaves for abroad to work.
Before design-bureau creation I was doing part-time freelance. But for now, such kind of work more seldom appears in my life. I want to pay more attention to something important and freelance is more often conveyor work. But not everything depends on a concrete situation and freelance remains still as one of the basic variants to earn money. Here you can look through the examples of my work made in the capacity of a freelancer Boldyrev 3D Master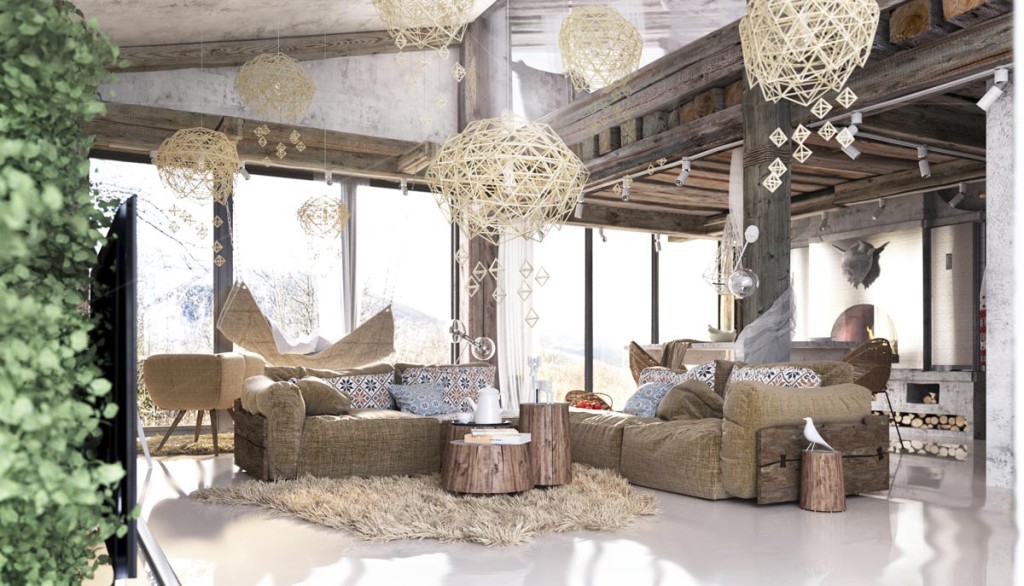 – How long are you in 3D visualization?
It's difficult to say it exactly. Perhaps the acquaintance with 3D was 7-8 years ago. I remember a day when I was sorely, but diligently making an apple model in 3D max.
– Main specialty?
I spent a lot of time working at interiors. It connects absolutely with my specialization. In future I plan to widen the sphere of my work. Especially I'm interested in object design and its presentation in 3D.
– Assuming every project starts from collecting materials and client's wishes, how do you negotiate with clients? What do you ask for? Do you follow the same approach for all clients or is it different for every client?
The beginning of my business dialogue in the ideal world should be in private communication. It is important to do the base of trust and understanding before collecting the material, it is sometimes more important than the structural part. With the help of special questionnaires we make technical questions and the picture of wishes. We don't have a special plan with a client and it seems to me it's not necessary. Every new project must be special and everything that connects with it.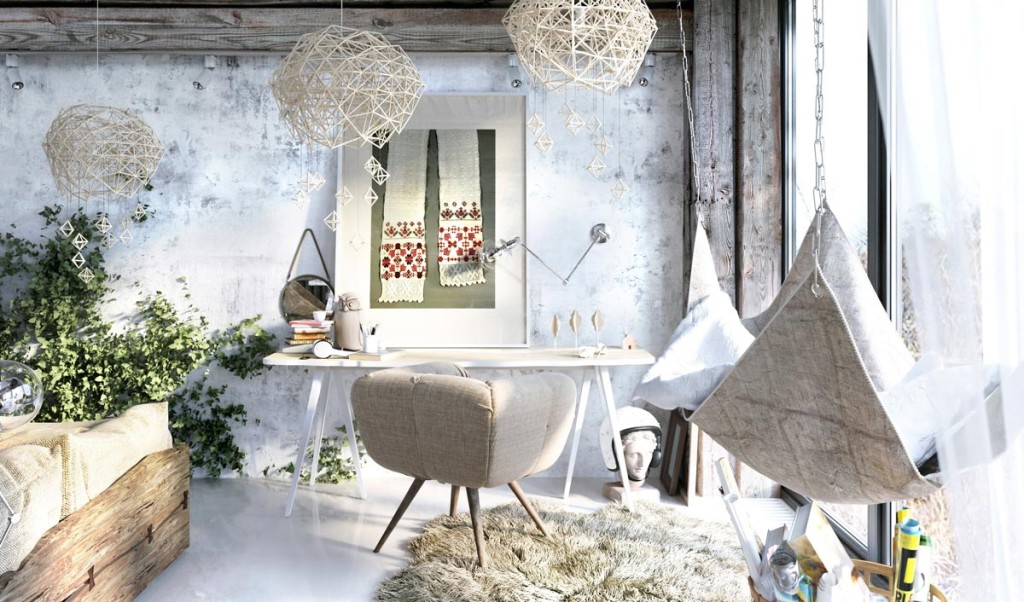 – Do you work in your own style or under the client's guidance, and what types of projects are the most interesting to you?
I think we all work in our own style whether we want it or not. Each has own examples for imitation and criterion of good work. Off course the client influences the result, it would be strange if it were not so. But a client's wish to influence and the degree of this influence can be different sometimes. It seems to me it's better to spend more time for searching a Necessary performer for concrete task. With such an approach, the designer's style, which must be read in the portfolio, will be not only the lighthouse for a client, but also a filter for a designer. When the order came to us thanks to portfolio, such projects are the most pleasant. If a man likes what you do and how you do it, it seems that half of the work has already done.
– How is you working process look like? How many revisions do your clients get?
Here is nothing unusual. We get acquainted, like each other and begin to work: the formation of technical task, fulfilling the work, confirmation and final admission. Then we are happy together. Everything concerns details of our work can be different and the sphere is too many-sided for hard-coded scheme. The client makes about 3 corrections in work on an average.
– Have you ever refused to take a job and, if yes, why?
Of course, it's necessary to value the time and plan it correctly. I always try to find the correct approach to every person, but if there's no understanding, it is worth leaving such perspective and move further. A designer and a customer should behave so.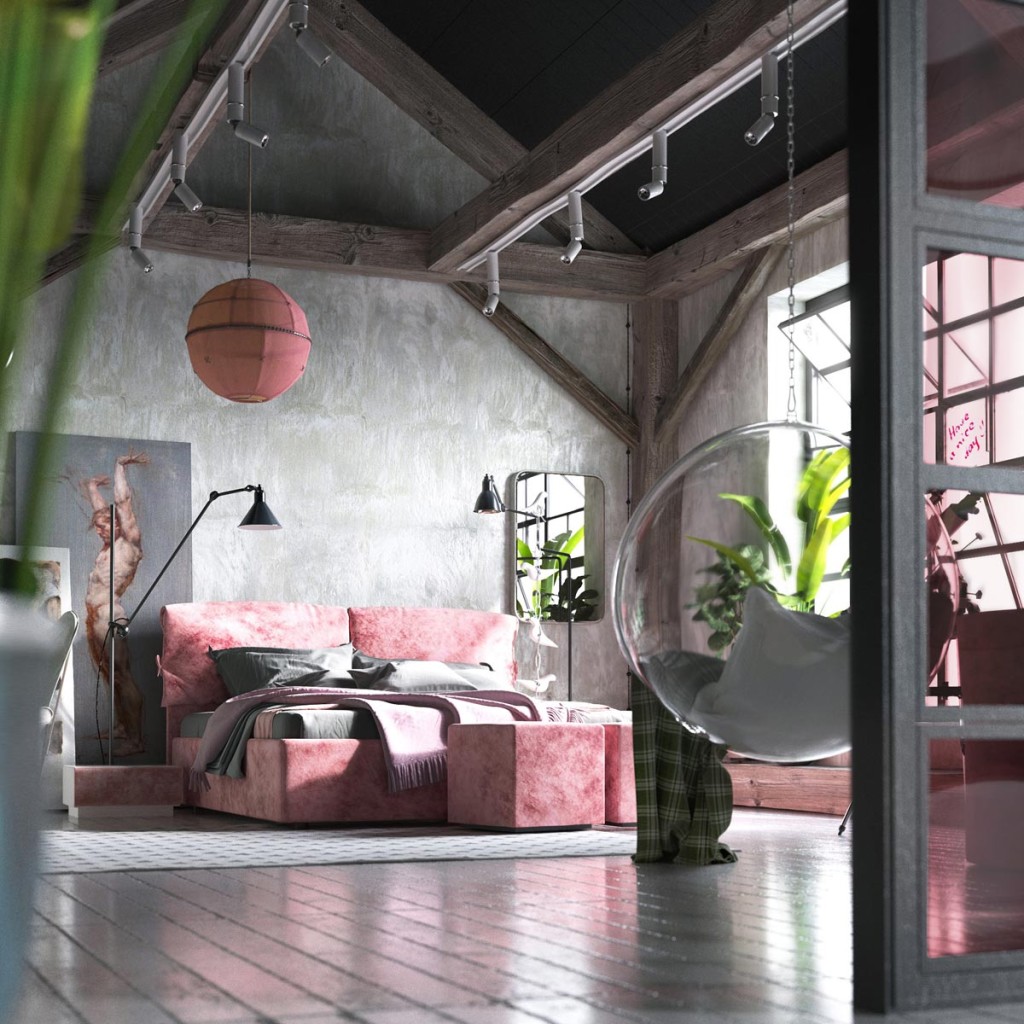 – What kind of clients will you never do any business again with?
Such clients also exists. The main reason is the absence of respect to the creative work. But it is the result of another problem. Nowadays the designer's profession becomes more romantic and popular. I look through the window, look at people passing by and it seems to me that one of five considers himself (or herself) a designer or wants to be him very much. The market is over fulfilled with proposals, which leads to price damping, the reducing the quality of work and as a result the loss of respect to the sphere in general. You can't not notice it.
– General project time?
Object visualization for about 3 days. Interior's depends on volume and complexity. I'll be working more time at bedroom in baroque style than at 3 gyms. It concerns exterior too.
– How do you calculate/estimate project price?
Ordinary projects better to estimate according to area amount in order to make final price more transparent for a customer. If the work needs conceptual work, I take into account the time I need for fulfilling the task.
– Do you have a technical education? if Yes – does it helps in 3D, if NO – will it help if you had it? What about any background in traditional art? Do you have it and if yes does it help you?
It happened so that I paid much attention to be educated and not everything was dedicated to 3D. I had been trying to become a carver on wood and a master of carpenter's work for 4 years, the 5 years of university, where I've become a designer of the object-spatial environment, then magistracy of a design. Of course it helps in my work. To have a diploma is not an obligatory criterion for successful work. Education and learning is not the same things, now the majority understands it. Much of what was spent in my student's years didn't come in use. It wasn't the news for me. I took it as it is. May be later it will come in use 🙂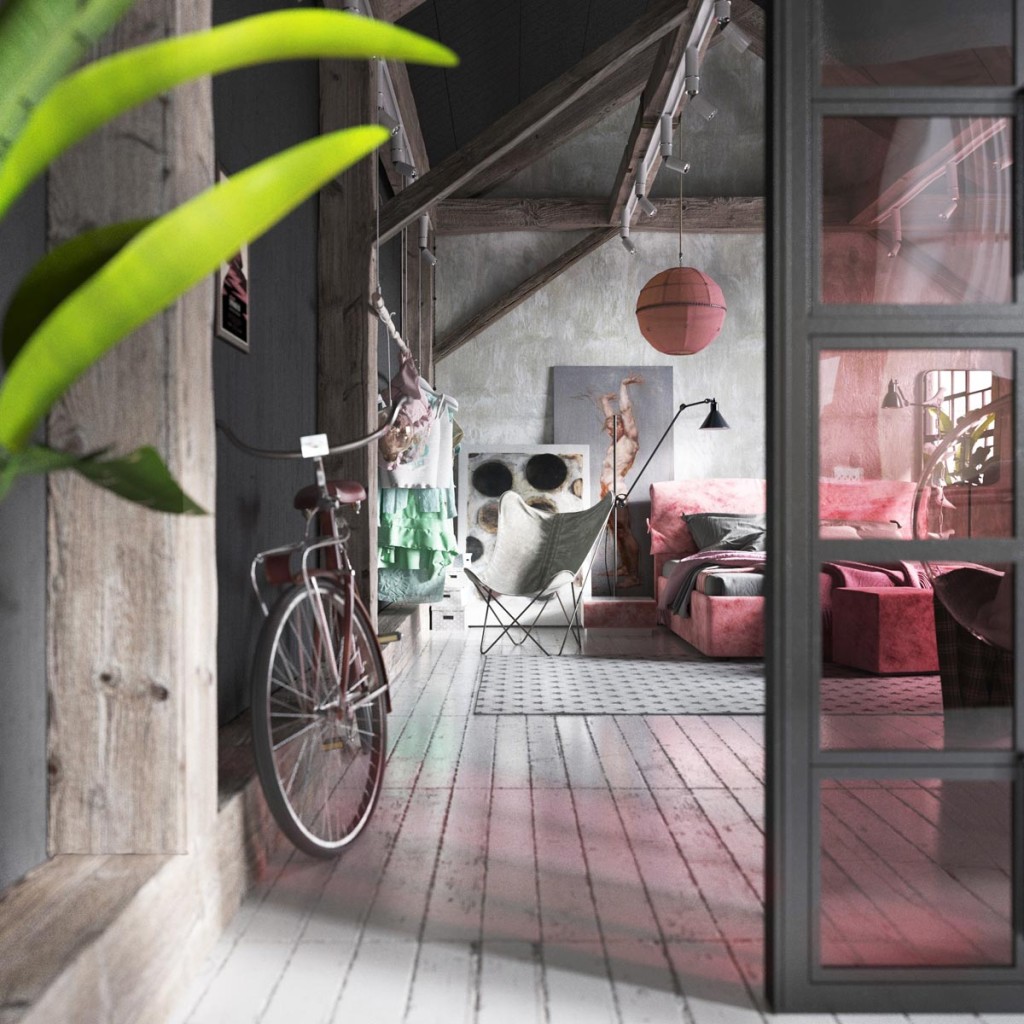 – Client is nice, project agenda is clear, now you need inspiration to get started. What are your sources of inspiration?
There is a real source of inspiration when we are hunting for it – of course it is Google which meets us with many good sites,
Behance
,
Pinterest
,
Architonic
,
Design is Kinky
and many others. A great quality of a material comes from the social net. Everybody has its own strategic how to get inspiration. To my mind the honest inspiration comes to us without realizing it – through music, cinema, communication, observing.
– Who is your favorite 3D artist or company or who inspires you the most?
It's difficult to choose one, but if we are talking about 3D only, it is
Bertrand Benoit
.
– There are 2 types of visualizers: one who heavily rely on post-work and one who apply basic post-work. From which side your company is and why?
If I can do the work with the help of 3D, I try to do it. But I like the stage of post processing and I seldom do without it. It's the most pleasant part in any visualization. But you shouldn't take post processing as a render "cleaner". Post-processing is the best opportunity to add mood and emotions to the representation. I also feel that I fully control each process in Photoshop. 3DsMax instead, remind about his caprices sometimes.
– How would you rate your level of expertise in 3D graphics on a scale 0 till 10. In what areas you would like to get more knowledge?
I'll put 6. And it's only in the niche I work in. 3DsMax has a huge number of tools and I use only several ones. It's a big and dynamics sphere, which is constantly developing. I would like to make out with animation first of all. The virtual reality is especially intrigue theme.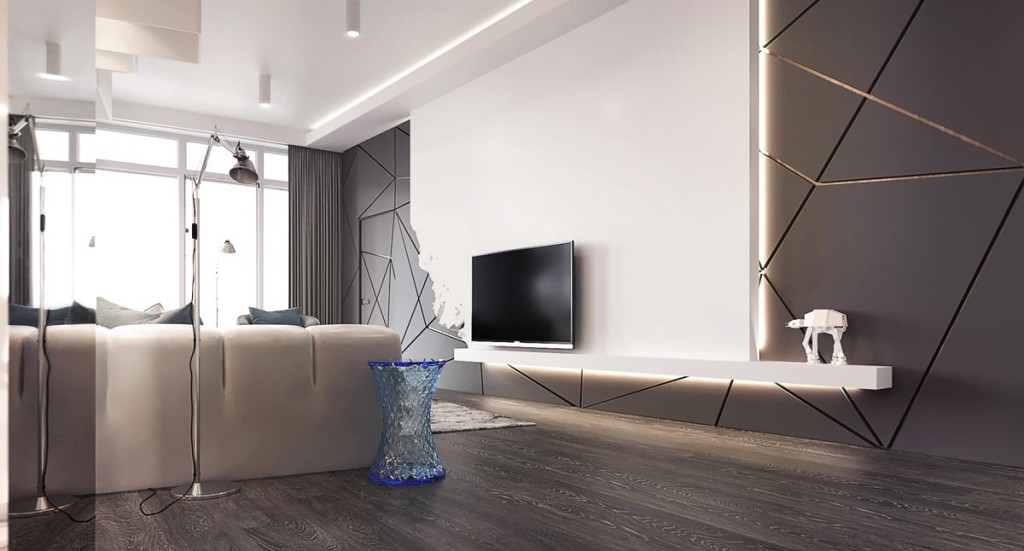 – What do you find most challenging in your daily work?
The most difficult fact for a concrete task is to find the right decision. Design is a constantly changing sphere, which builds its development based on tastes, fashion, politics and economy and it doesn't give the professional to think hard and concretely. Any task for a designer assumes several ways of its solution, that force to look for the most suitable one. This is the most difficult. There are some everyday problems, for example, when the ambitions and the budget of the project don't coincide or short periods take away many ideas from the project.
– What software do you use/like the most? Why?
3DsMax, Corona, PS the right and left hand in my work
Sketch Up – is very convenient for searching architectural forms or quick designs
Marvelous Designer – it's a super tool for working with fabric
ZBrush – I actively use for post modernizing (something to scratch or crush)
I think there is nothing unusual, it's a standard set for a person who uses 3D.
– Do you make personal projects and if yes what is the motivation behind that?
Personal projects are the dearest that can be found in portfolio. To tell the truth even this work is always directed on people's mark and it's not fully personal. Whatever I begin to do it demands another valuing. May be it's in me or may be in modern trend of popularity, re-posts and comments. I am inspired by the results of other people when some prickly ideas appear in your mind and you want to do it better than others. And sometimes such ideas come and you don't feel well till you realize them. The second variant of motivation I like more.
– What do you love about doing what you do? What is your motivation to keep
going?
I am happy with choosing my profession and that's why the biggest part of my work I do with pleasure. When the main aim of the project is a design, but not a budget decision or the speed of its realization, then the result is worth to finish not because of the fee, but because of an idea. To tell the truth: not only because of a fee, it will be more honest:)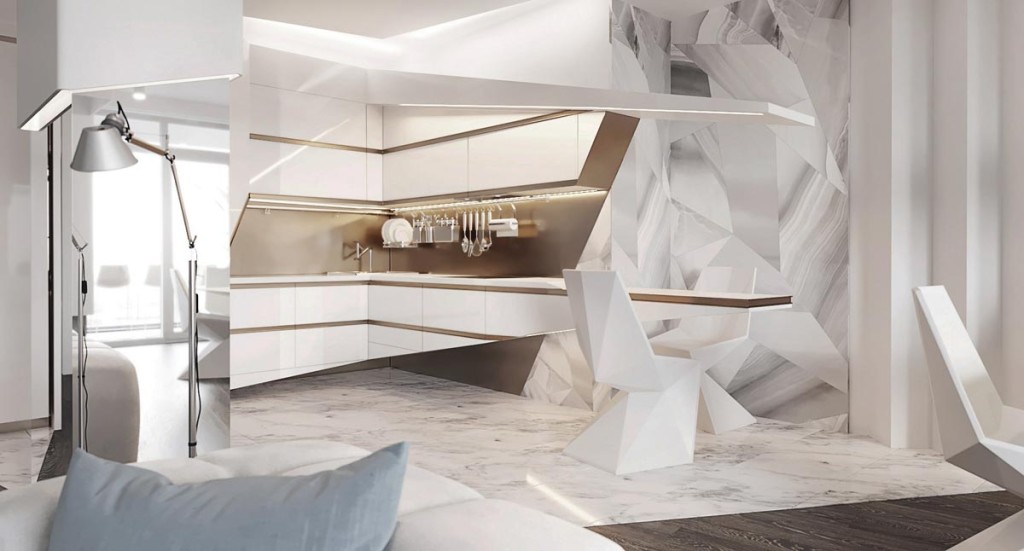 – What are the main sources of training that you used, if any? Which one you can recommend?
I learned based on free stuff in internet. It's better to begin with something basic to get acquainted with specific software. As for me it was a book "Handcraft Secrets" 2009 by Verstak B.A. I don't think it's the best book; simply I saw it and liked it. Then there were many lessons on
Youtube
, communication with fellow-countrymen and personal experiments. If seriously I still can't do modeling well, may be because the process of rendering attracted me more. As for visualization it seems to me that besides 3D soft, it's good to pay more attention to the foundation of photography (at least in theory), sometimes we emulate a light, composition, color in our work. For now I get a lot of new info from from
3ddd
,
Render.ru
and in social networks.
– Do you participate in contests?
Obligatory. I like to take part in contests. First of all it is one of the best ways to make a good and free advertisement for yourself. Secondly, it's a good experience to work at the project boldly and unfettered. And the fact of the competition force you to look at yourself from outside. It's cool. I advise it to all. Here are my several works made for contests:
The last project was made hand by hand with Kirill Myagkov.
– Do you attend 3D visualization conferences or at least track them in internet?
There are no such events in Minsk. As for internet education, at present, it happens when it's necessary. Sometime ago I could watch any lesson on 3D max while having dinner. Now the rest becomes more seldom and free time more valuable.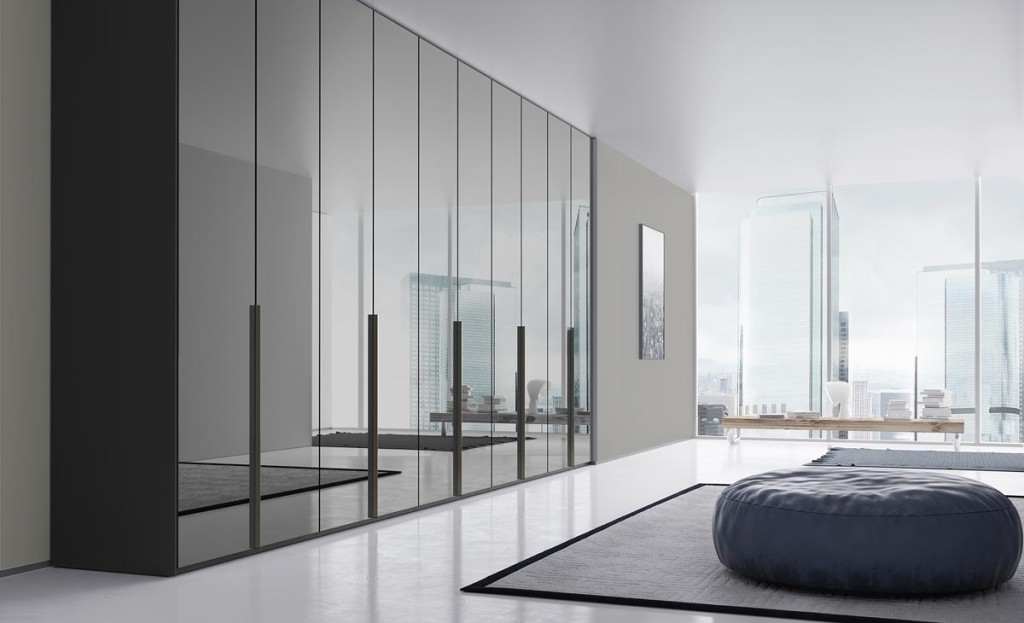 – Do you have any personal ideas in 3D which you would like to realize?
There is an idea in our studio to connect 3D visualization and virtual reality. I've heard that it's not a new experience, but such kind of presentation isn't developed in our country yet.
– What do you think about the level of 3D visualization in your country in general?
Everything goes well. And such talks that "ours can't do it" are left behind. It'll be much better. Now we are bringing up a good generation of 3D masters, who will show themselves soon. My colleagues often get offers to work with European clients that it is also an indicator. Sometimes there are some unpleasant moments concerns the level of payment (which doesn't grow) but it's a question of time I hope. But in general tendencies make me happy, be so, friends!
– What are your long-term goals or career plans?
Firstly to develop our studio. High level of 3D visualization is as important as the level of design, I value it. I hope it'll be in future too. I am also waiting with impatience when we come down to object design; there are a lot of ideas which can be put off.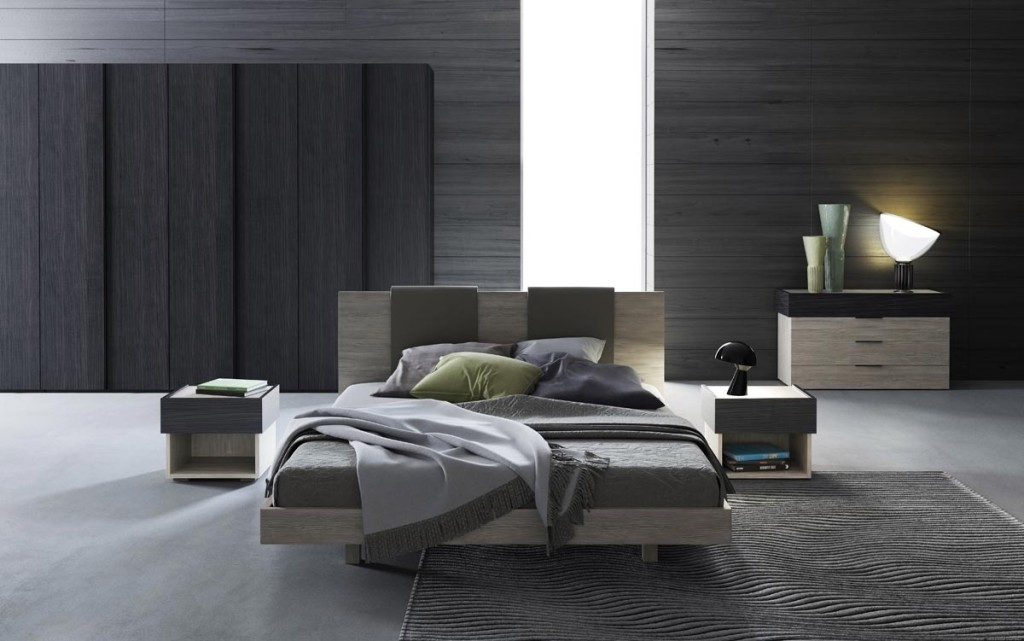 – Market is overwhelmed with the low quality/price offers. There are many programs which allow creating simple 3D without any knowledge. Do you think such a job as a 3D artist will still be needed in future?
I don't think that it's necessary to speak of 3D soft as a form of success. It is only a tool in men hands. I know many examples of visualizations, which were made 5-8 years ago, which are much better than any modern renders. Photo realism is a passed stage, now conception appears again. It's good. I don't think that in the nearest future the program can substitute CG artist.
– What would you suggest to beginners of this industry? What are the essential
skills to focus on when one starts?
It's strange to notice, but all my successful friends are self-taught artists. I remember myself when I began to study 3D, most of all I was in need of a good teacher. Very often I didn't know what to do as I was totally alone with my troubles. Many people are really skeptical about CG schools, but I think it's a problem of concrete person, who mix teaching and commerce. I hope there will be a good CG school soon in our country or maybe it's already appeared. A good teacher will help you to develop your skills much faster and this way will be more pleasant and fruitful. I advise to begin with it. My first advice: I think 70% of the success depends on real interest and wish to learn. Everything else is a second step. Maybe it sounds trivial but it's so. The second advice: carefully consider for how much it is important to you – this is a foundation of any outcome.