Brief:
Name: Olga Pochueva
Area of living: Moscow, Russia
Working as: freelancer
Expertise: Interior design
Project duration: 3 days and more…
Software using: 3DsMax, V-ray,Corona, Archicad, Photoshop…
You can find Olga:
– Assuming every project starts from collecting materials and client's wishes, how do you negotiate with clients? What do you ask for? Do you follow the same approach for all clients or is it different for every client?
Usually I create 3D visualizations based on interior design developed by myself, so there are no any issues. But when I do 3D for other designers I always ask for: room plans, furniture wishes, colors, textile and etc. it is impossible to work without examples.
– Do you work in your own style or under the client's guidance, and what types of projects are the most interesting to you?
Well, actually I don't know about do I have my own style or no. I don't see it. Interiors with a lot of details and decor are most interesting for me.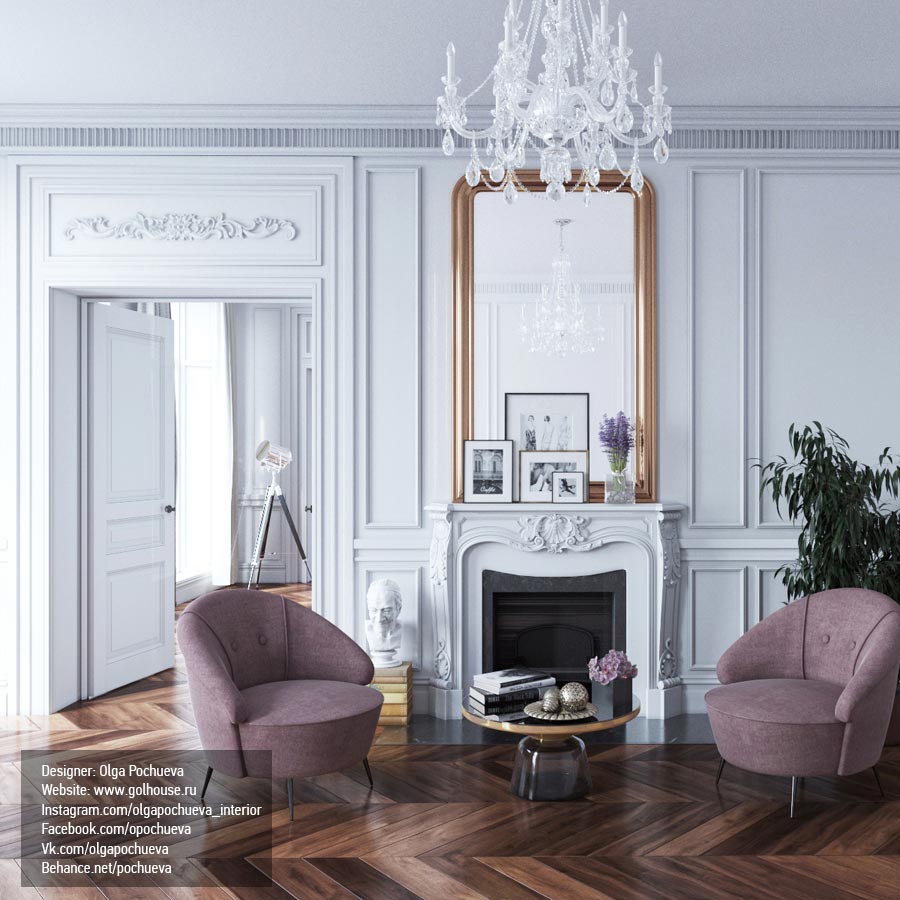 – How is you working process look like? How many revisions do your clients get?
Well, if my clients are designers they do not much revisions because it is expensive. If I do my own design project it can be endless process cause I am perfectionist.
– Have you ever refused to take a job and, if yes, why?
Yes, a lot. Mostly because I don't have time, but sometimes it was because projects were very ugly and I don't want to damage my portfolio and reputation.
– What kind of clients will you never do any business again with?
With clients who want my work cheaper than my price 🙂
– How do you calculate/estimate project price?
Very simple, there are no secrets: I charge per square meters and additional per each model if client doesn't give ready models. 3 renders of each room included in this price.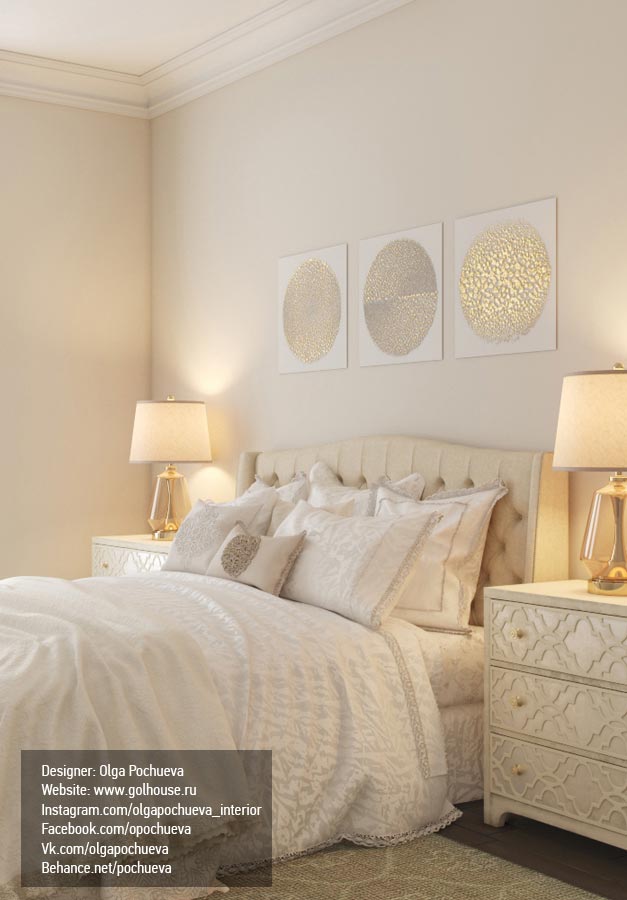 – Do you have a technical education? if Yes – does it helps in 3D, if NO – will it help if you had it? What about any background in traditional art? Do you have it and if yes does it help you?
I tried to become an engineer constructor, person who makes/designs different machines, lathe for example, for 3 years. And during my education I worked in engineer bureau which was creating military machines/cars/tanks/etc. There i saw such program as Autocad. But it was too boring for me – I love colors and beautiful stuff, but for military technics features are priority. So technically my education did not help me in 3D.
– Client is nice, project agenda is clear, now you need inspiration to get started. What are your sources of inspiration?
In the beginning of my career as a 3D artist I did only what interior designers (my clients) told me to do. But after project completion, I wanted to change these projects because I didn't like them… So I did a blog on
Instagram
and on
Pinterest
and started to post pics about interiors which inspired me. I search them everywhere, using: Pinterest, another Instagram accounts,
Houzz
,
horchow.com
– Who is your favorite 3D artist or company or who inspires you the most?
I don't have time to follow somebody, but mostly I like renders which are photo-real ones. And I rarely like artistically styled renders.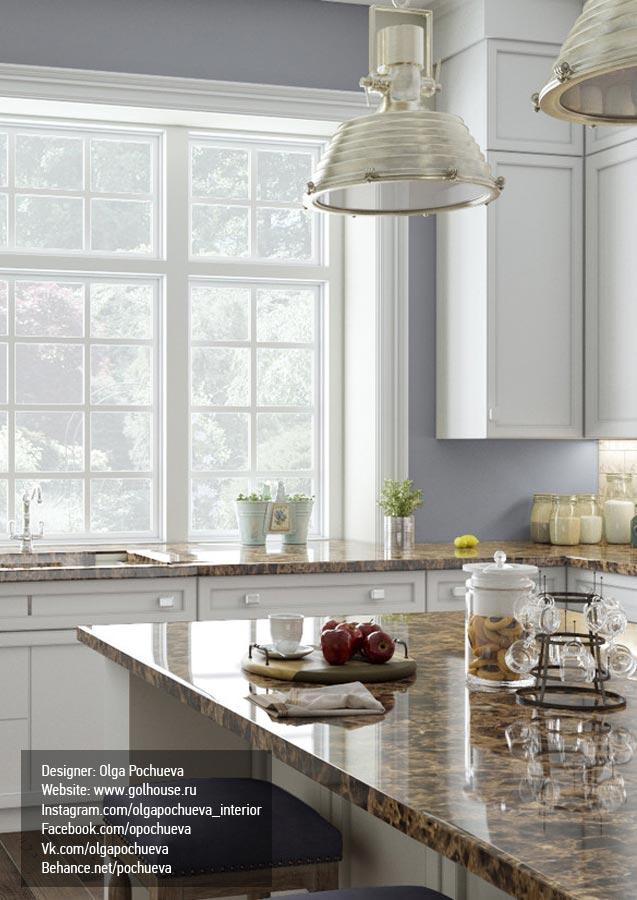 – There are 2 types of visualizers: one who heavily rely on post-work and one who apply basic post-work. From which side your company is and why?
First I think, but honestly I don't know… Maybe because I don't know how to make perfect rendering right away, I usually want to change something: colors, shadows and etc…
– How would you rate your level of expertise in 3D graphics on a scale 0 till 10. In what areas you would like to get more knowledge?
I think just 1 of 10 because I use only 3DsMax. I don't use Marvelous Designer, Maya or ZBrush. I would like to get more knowledge or practice in complicated 3d modelling.
– What do you find most challenging in your daily work?
I think it is color shades selection…
– Do you make personal projects and if yes what is the motivation behind that?
I do mostly personal projects. For them I don't need any motivation because I really love them and it is like meditation. At first I worked so deep that I forgot to eat and sleep.
– What do you love about doing what you do? What is your motivation to keep going?
I am just inquisitive person, so I don't need a motivation. I just need to rest sometimes because of long working days.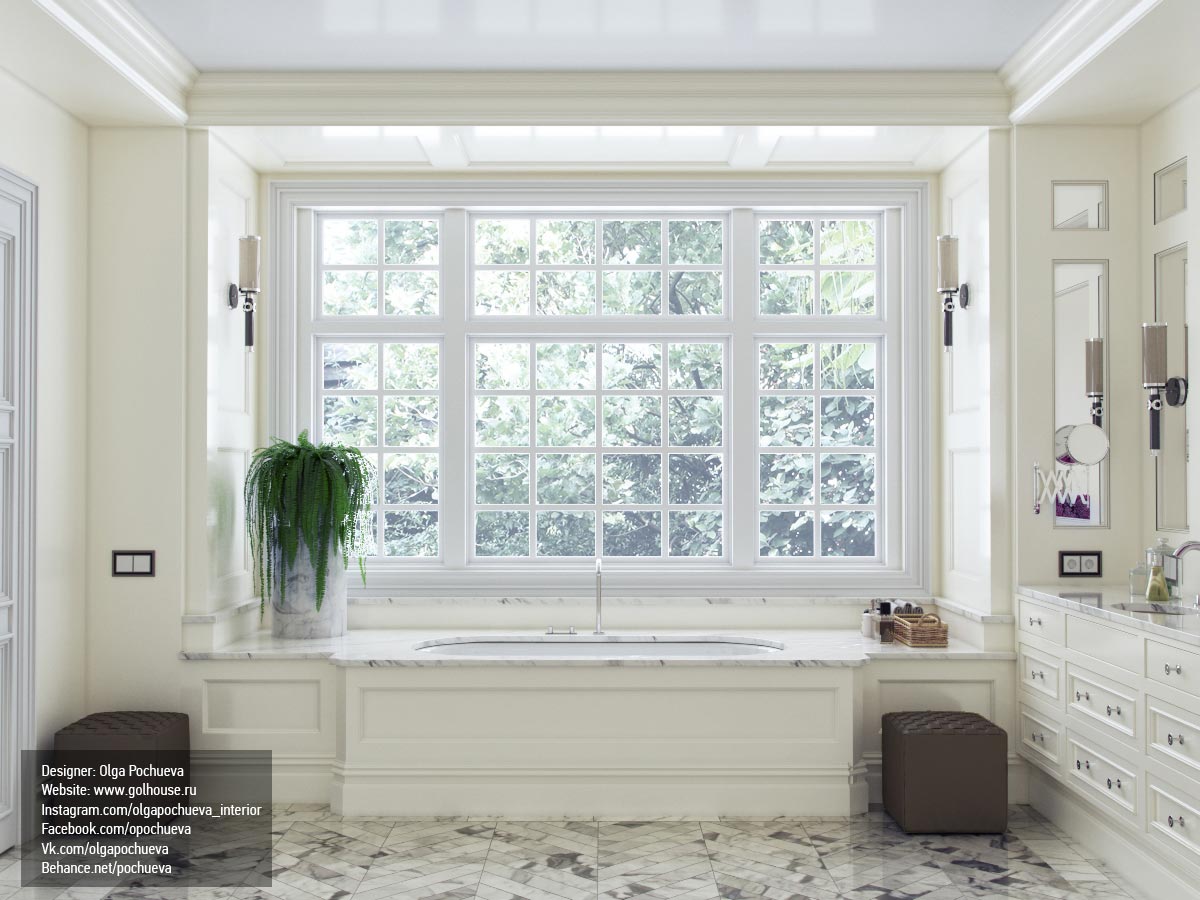 – What were the main sources of training that you used if any? Which ones
you can recommend?
In 2007 in Russia we had only paper books, but now there a lot of YouTube lessons. I think video lessons are very comfortable to watch.
– Do you participate in contests?
– Do you have any personal ideas in 3D which you would like to realize?
Well, maybe I will do a 3D school.
– What do you think about the level of 3D visualization in your country in general?
We have a lot of 3d artists with very low level, but we have some very good I think too. I think it is like in every professional area.
– What are your long-term goals or career plans?
Create my own Architectural Visualization School.
– Market is overwhelmed with the low quality/price offers. There are many programs which allow creating simple 3D without any knowledge. Do you think such a job as a 3D artist will still be needed in future?
In Russia there are lots of clients who want very high quality 3d, but I know that in other countries it is popular maybe only in architecture.
– What would you suggest to beginners of this industry? What are the essential skills to focus on when one starts?
I think at first you need to find a good photo references and try to replicate them.